US CH-53 chopper crashes in Okinawa Prefecture, Japan – media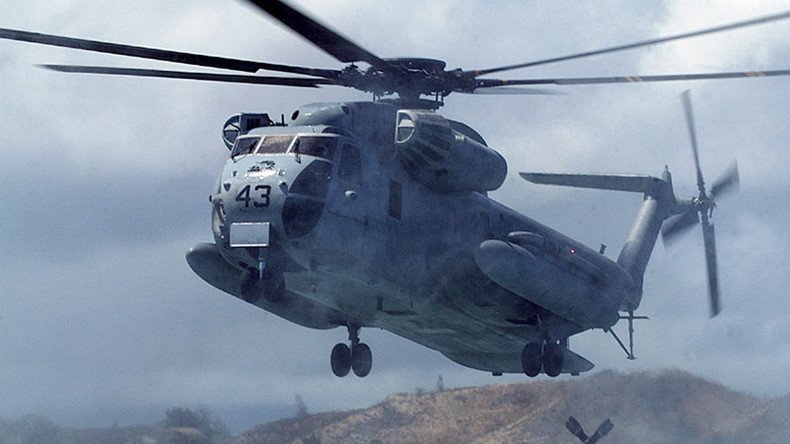 A US Sikorsky CH-53 Sea Stallion military helicopter has reportedly crashed in Takae village in the Kunigami district of Japan's Okinawa Prefecture, according to local media.
No casualties have been reported so far, according to the Okinawa Times.
Local police have been sent to the scene to investigate the situation.
Japanese media published photos purportedly taken near the site of the crash, showing a blaze and a huge black plume of smoke.
The military helicopter, which is used for personnel transportation, belongs to Marine Corps Air Station Futenma, NHK report citing US military officials. The aircraft was reportedly lost in the vicinity of the northern training ground.
Japan hosts around 54,000 US military personnel, 42,000 dependents and 8,000 civilian employees of the Department of Defense, according to US Forces. They are dispersed among 85 facilities on Honshu, Kyushu, and Okinawa.
The presence of American military aircraft in Okinawa and accidents in the area involving them have sparked protests from the locals.
In August, Defense Minister Itsunori Onodera asked the US to temporarily stop flying the Osprey tilt-rotor aircraft in his country after a fatal crash off the coast of Australia. The accident involved a US Marines aircraft stationed at a base in Japan.
Following US assurances that the flights are safe, Japan's Defense Ministry announced that Osprey flights could continue.
You can share this story on social media: