Dramatic Chinese bus crash caught on CCTV (VIDEO)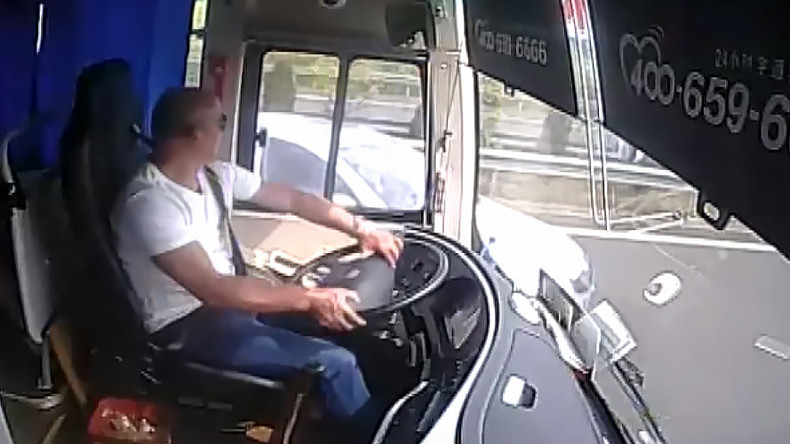 Dramatic footage of a car ploughing into a bus causing it to roll and injuring one passenger has been captured on video via the bus's onboard cameras.
The crash happened on October 1 in Zhuzhou City in China's central province of Hunan reports CCTV.
In the video, the driver can be seen driving steadily along the highway when all of a sudden the bus is hit on its left side by a white car, causing the driver to lose control and the bus to roll.
Inside, passengers are casually looking at their phones, when, upon impact, a number of them are flung from their seats and showered with luggage falling from overhead compartments.
"In the video, we can see that the female passenger in white clothes didn't wear a seat belt. The bus was driving very fast on the highway, and she was thrown out of her seat due to strong inertia when the accident happened. However, the passengers who wore seat belts were firmly fixed on their seats," CCTV quotes police officer Lan Feng, as saying.
"The main function of the seat belt is that it can hold drivers and passengers in place when an accident happens, avoid collisions between people and other parts of a vehicle and reduce injury to drivers and passengers," he added.