CNN to continue broadcasting in Russia as long as US HQ doesn't incite it to breach laws – watchdog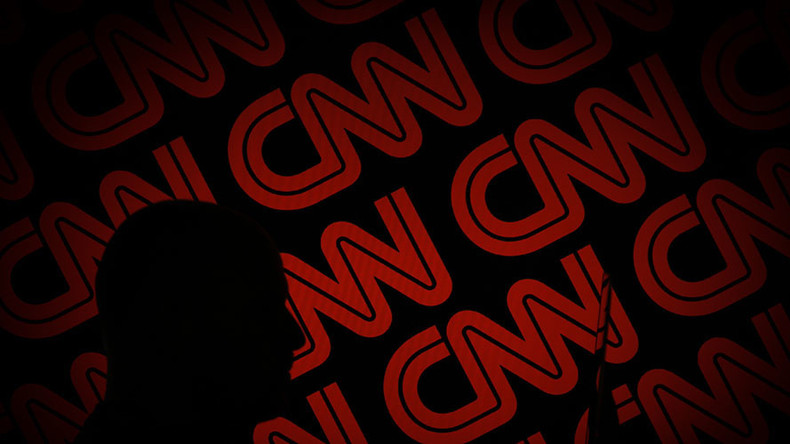 The company broadcasting CNN International in Russia can continue operations after it rectified previous violations of local media laws, the Russian communications watchdog has announced. It has promised, however, to monitor the company's further compliance.
"Claims against CNN have been dropped, the channel will continue its work in Russia," head of the Roskomnadzor regulator, Aleksandr Zharov, told the Interfax news agency on Tuesday.
The official said the decision had been made after the watchdog studied documents received from the company in connection with the case.
READ MORE: CNN informs 'in time' on removing violations – Russia's watchdog
Violations of Russian media law, connected with wrong license data shown on screen during broadcasts, had been eliminated, Zharov explained, saying that such breaches "happen often" and are considered to be fairly minor.
"Roskomnadzor will continue to monitor the compliance of the American company's activities with Russian law," he added.
The regulator's specialists "are checking whether a direct or indirect influence of CNN headquarters in Atlanta leads to the company's Russian broadcast violating Russia's laws," Interfax quoted Zharov as saying.
"If such violations are detected, we will be compelled to take measures against CNN," the official added.
The Roskomnadzor chief has previously said that "the procedure of recalling a media license is initiated only after two warnings, and it's done through court." On this occasion, the US company received an administrative warning.
Recently, Russian media operating in the US, including RT, have come under pressure from Washington. The US Department of Justice last month sent a letter to a company providing for the needs of RT America, demanding that it register under the Foreign Agents Registration Act (FARA). The conditions in which the US branch of RT is placed make its work there impossible, RT's editor-in-chief, Margarita Simonyan, has said.
Pointing out that such pressure on Russian media violates freedom of speech, Moscow has not ruled out retaliatory measures if the crackdown continues. On Monday, the Russian Justice Ministry warned the US government-funded Radio Free Europe/Radio Liberty (RFE/RL) that several of its services might be restricted in Russia.
The authorities said that the measure comes in response to Washington's recent moves against Russian media in the US, and warned the organization that its activity falls under the Russian law on NGOs whose operations are regarded as those of a foreign agent.
However, in the case of CNN, the communications regulator has previously stated it "wouldn't like one to draw parallels between the activities of Roskomnadzor and the activities our colleagues from the US Justice Department conducted regarding [Russian] media."