Russian Su-24 attack aircraft crashes during takeoff in Syria, crew killed – MoD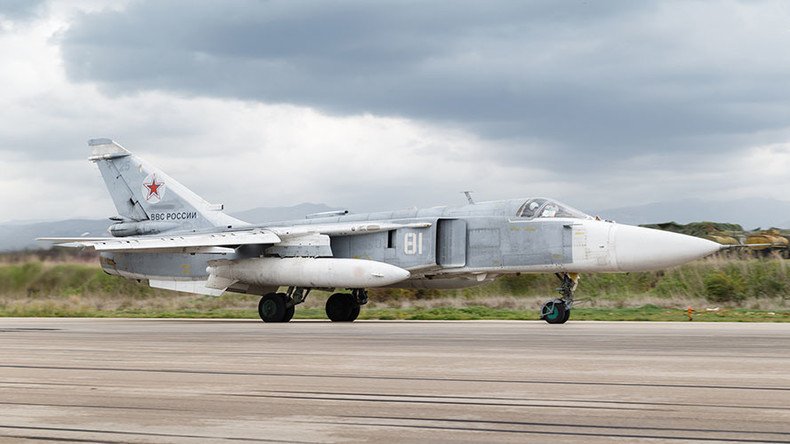 An Su-24 military aircraft has crashed at Khmeimim Airbase in Syria after overshooting the runway, the Russian Defense Ministry reports. The crew has been killed.
"On October 10, an Su-24 skidded off the runway and crashed while accelerating to take off for a combat task from Khmeimim Airbase in Syria," the statement said.
The two-person crew failed to eject.
A technical malfunction of the plane could have caused the crash, the ministry says.
Russian aircraft have been based at the Khmeimim Airbase in Latakia province since September 2015, when Moscow launched its operation to battle Islamic State (IS, formerly ISIL\ISIL) terrorists in Syria.
Over the past week, Russian jets have intensified their sorties, conducting up to 150 airstrikes per day.
In 2016 Russia lost two aircraft, an Su-33 and a Mig-29, both deployed from the carrier 'Admiral Kuznetsov' off the coast of Syria.
You can share this story on social media: