Su-33 fighter jet crashes from Russia's Admiral Kuznetsov aircraft carrier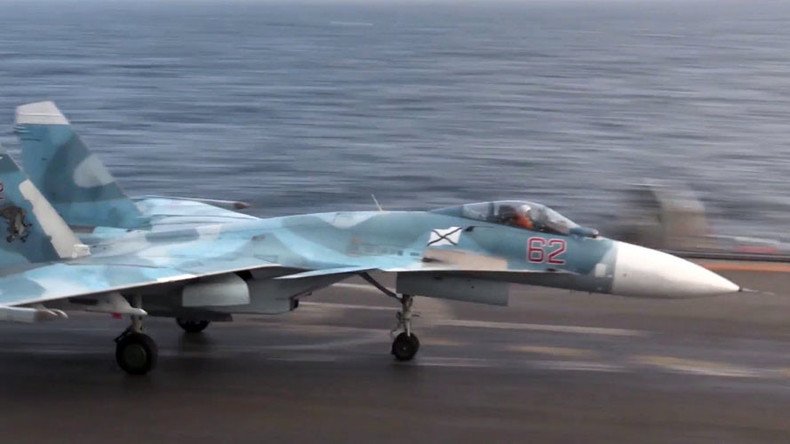 A fighter jet based on the Russian aircraft carrier Admiral Kuznetsov skid off the deck during landing and became lost at sea after an arrestor gear line snapped and failed to stop the aircraft, the Russian Defense Ministry reported.
The pilot ejected from the plane and was rescued unharmed, the statement said.
"Naval aviation sorties are continuing in accordance with their tasks," the ministry added.
The Su-33 is the second aircraft that has been lost from the Kuznetsov fleet during its ongoing mission in the Mediterranean. Earlier, a Mig-29 fighter jet was not able to land and ran out of fuel because the deck crew of the carrier failed to fix a broken arrestor gear.
The deployment of the Admiral Kuznetsov to Syria is its first combat mission since the ship was built. It is the only aircraft carrier currently in service in the Russian Navy.
READ MORE: Russia, US to start talks on rebel withdrawal from Aleppo – Lavrov
You can share this story on social media: