3,000km World Solar Challenge kicks off in Australian Outback (PHOTOS, VIDEOS)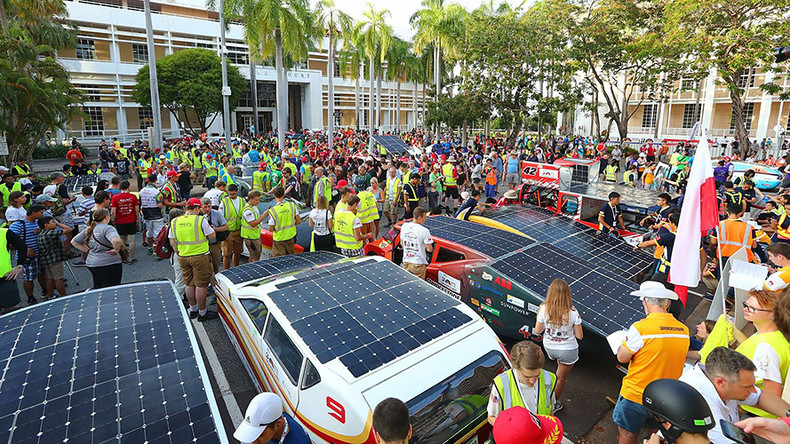 Hundreds of competitors from around the world are undertaking a gruelling 3,000-km (1,864-mile) race through the blistering heat of the Australian Outback in tiny, solar-powered cars.
The World Solar Challenge race from Darwin to Adelaide incorporates cutting-edge battery and solar panel technology, with lightweight chassis of approximately 135kg.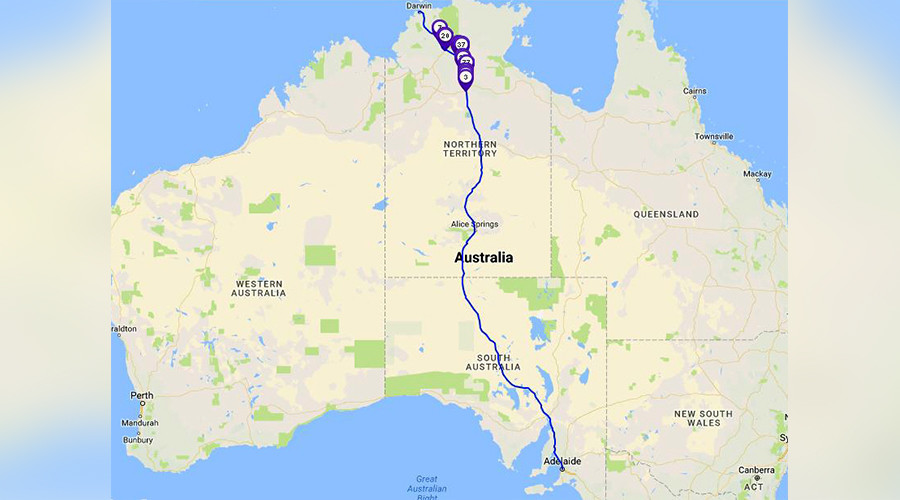 The biennial event draws participants from the four corners of the globe, and this year, will feature 42 cars from over 40 countries.
"This is the 30th anniversary of the Bridgestone World Solar Challenge and competitors want to be part of that. They have been drawn to the challenge of new regulations which reduced the solar array size without limiting the size of the solar car," Race Director Chris Selwood told Reuters.
"A global audience of more than 25 million will track their progress across some of our most iconic landscapes, as they follow the path of one of our greatest explorers, John McDouall Stuart, from Adelaide to Darwin on the Explorers Highway," Selwood said in a press release ahead of the event.
"Our 30-year anniversary is an opportunity to celebrate what we've become – the largest solar event in the world."
The reigning champions from 2015 are Team Nuon from Delft University of Technology in the Netherlands.
"All the cars look completely different (this year), and all we know is we've got a good car, we've got it running perfectly the last couple of days and we're confident we're going to do everything to win," tour manager Sarah Benninkbolt said Sunday, as cited by Reuters.
While it may take a while to get going, like its main rival from Tokai University in Japan, Noun's Nuna9 vehicle can reach top speeds of 90-100kph (55-62 mph), depending on conditions.
Back in 2009, the Tokai team completed the race in just 29 hours and 49 minutes, and this year, are currently in the lead after the first checkpoint.
"Innovation is at the heart of the event and the technology showcased this year will influence continuing solar innovation for vehicles and householders in the future," said Lauren Moss, tourism and culture minister for the Northern Territory.
The race received AU$250,000 ($194,150) in government sponsorship in 2017.