Over 50 men arrested in 'gay spa' raid in Jakarta under 'pornography law'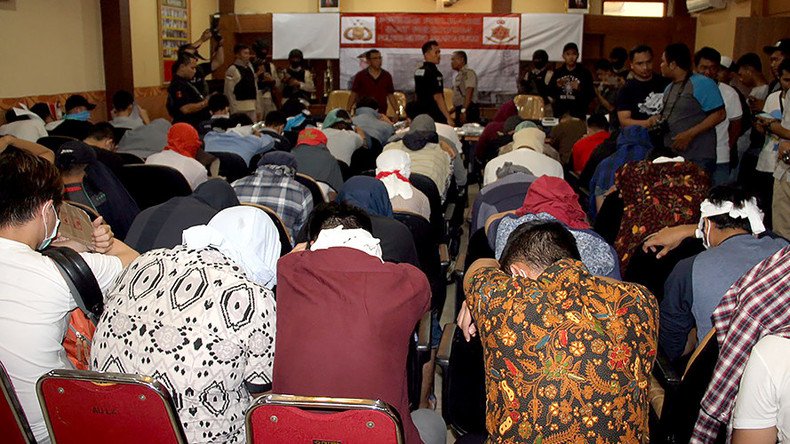 Dozens of arrests were made in an Indonesian police raid on a "gay spa," with some of the detained now facing up to six years behind bars for prostitution and pornography, in yet another crackdown on the gay community in Indonesia.
On Friday, a police raid on a sauna in central Jakarta ended with the arrests of over 50 people, including foreign nationals, on suspicion that the facility is involved in male prostitution, according to AFP, citing police statement.
"We secured 51 and seven employees for allegedly providing pornographic services," Jakarta Police spokesman Argo Yuwono said in a statement, as cited by AFP.
"There's a cashier, the manager there and also those providing facilities like towels and other things," Yuwono said, adding, however, that it was too dark in the spa to see what people were doing there during the raid.
READ MORE: Indonesia: 140+ arrested in 'gay party' raid, critics say people harassed afterwards
Up to eight foreigners are reportedly from China, Thailand, Malaysia, Singapore, and the Netherlands, according to various media reports. None of them will face criminal charges, Argo Yuwono told Reuters on Saturday.
"LGBT is clearly between men and men or same-sex relationships. Male prostitution," the spokesman said without further elaboration, as cited by Reuters.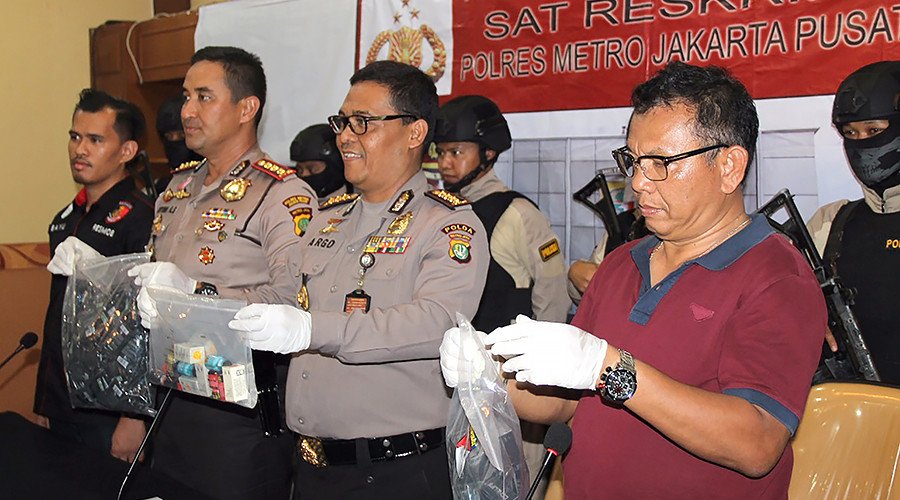 Some of the detained are now facing up to six years in prison for breaking the pornography law, the spokesman added.
Although homosexuality is not a criminal offense in the world's largest Muslim nation – apart from the conservative Aceh province – the Friday raid is nothing new to Indonesia. In May, 141 people were nabbed by Jakarta police after they received a tip on an alleged gay party in a similar gym and sauna facility.
The latest arrests mark"at least fifth raid targeting LGBT people in private spaces in 2017," according to Indonesian researcher at Human Rights Watch, Andreas Harsono.
Harsono slammed the police actions, saying they used "the vague and discriminatory pornography law" to target an "already-vulnerable minority."
"If they raided (this club) because they are gay, it is abusive, it is abuse of power," Reuters quoted Harsono as saying. He added that the backlash against the LGBT community is linked to the rise of conservative Islam.
The province of Aceh, which is under Sharia law, criminalized same-sex relationships in 2014, conducting a public caning of a gay couple earlier this year.
You can share this story on social media: