Taliban leader reverses stance on ISIS, says groups should not fight each other – report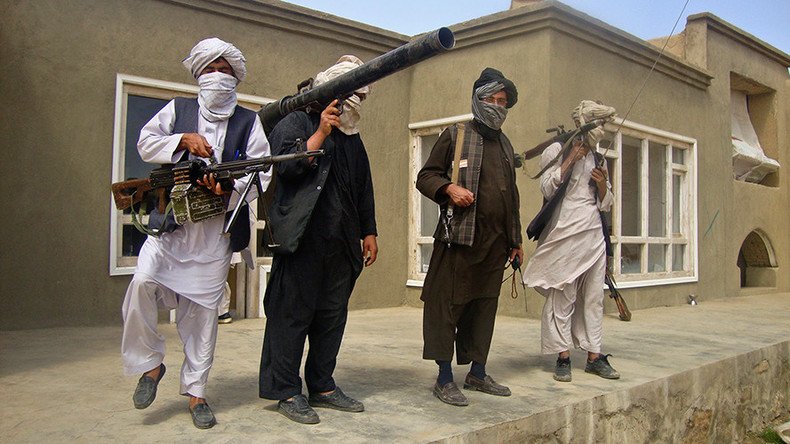 The leader of the Taliban extremist group in Afghanistan has reportedly ordered his militants to stop fighting against Islamic State (IS, formerly ISIS, ISIL) because the two share common goals. The two groups have been sworn enemies since 2015.
Taliban leader Hebatullah Akhundzada allegedly issued new instructions, ordering Taliban militants not to confront ISIS fighters, Afghan 1TV reported Friday, citing a senior security official.
Both organizations are considered terrorist groups by many countries, and both are banned in Russia.
The supposed new order came some 10 days ago, during Akhundzada's visit to the district of Musa Qala, the Taliban's stronghold in Afghanistan's Helmand province. The Taliban leader was reportedly joined on the trip by the members of the Leadership Council, the so-called Quetta Shura, and the Taliban-appointed "governors" from all over Afghanistan.
If true, the move signals a sharp turn in the relationship between the two groups, which are both notorious for their brutality, mass executions and attacks on civilians.
Back in 2015 it was reported that the Taliban and ISIS had declared a "jihad," or holy war, against each other, with ISIS leader Abdu Bakar Al-Baghdadi allegedly calling the late Taliban leader Mullah Mohammad Omar "a fool and illiterate idiot."
Speaking to RT in June, Andrey Novikov, the head of the Anti-Terrorist Center (ATC) of the Commonwealth of Independent States, noted that growing Taliban activity in northern Afghanistan, which borders on Central Asian CIS states, may indicate that some Taliban commanders might be switching sides to ISIS, which is expanding its influence in the region.
A possibility that the groups have mended their ties could pose a serious challenge to international anti-terrorist coalitions if the extremists manage to pool their strength together in war-torn Afghanistan.
You can share this story on social media: