Gas station explosion shakes ground, leaves 7 dead & 1,000s fleeing in Ghana (PHOTOS, VIDEO)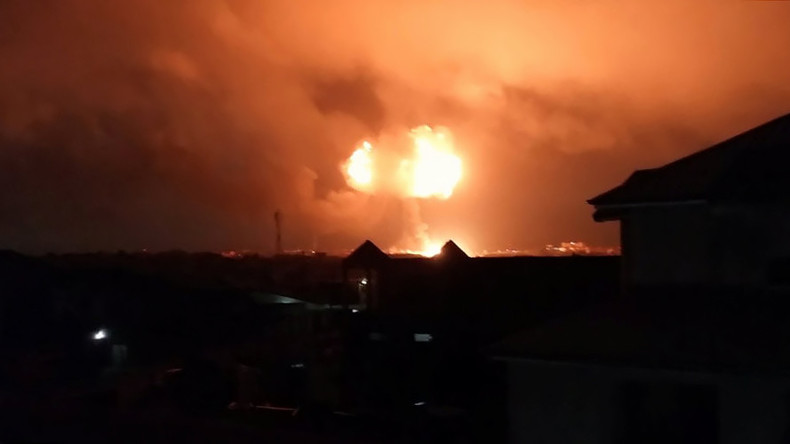 At least seven people died and scores more were injured after a gas station exploded in Ghana's capital, Accra, sending an enormous fireball into the night sky. Footage showed apocalyptic scenes as thousands of people fled the scene.
Saturday's explosion claimed the lives of at least seven people, according to a statement by Ghana's Ministry of Information. A total of 132 others were injured, with half of them already having been treated and discharged from the hospital, it added.
Videos and photographs posted on social media showed giant flames and a nuclear-like mushroom cloud rising at the fatefully-named Atomic Junction near the University of Accra.
"Unfortunately, there are some fatalities and we are working to have the numbers," Ghana's deputy information minister, Kojo Oppong Nkrumah, told a local radio station, adding that "quite a number" of people were injured in the explosion.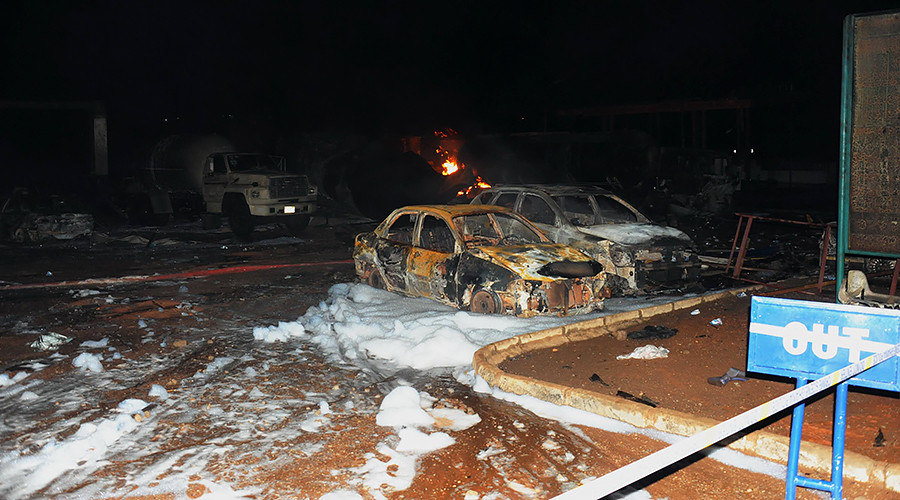 At least six fire trucks and several ambulances responded to the blast, Reuters reports. According to the deputy minister, the initial blaze is now largely under control.
The initial explosion took place at about 7:30pm local time at a gas station owned by Ghana Oil Company Ltd, and then spread to a Total petrol station across the street, Reuters reports citing a witness.
In 2015, about 100 people were killed in a petrol station explosion in Accra, as they sought shelter nearby from massive flooding.