Danish police find severed head & legs of Swedish journalist Kim Wall
Published time: 7 Oct, 2017 09:59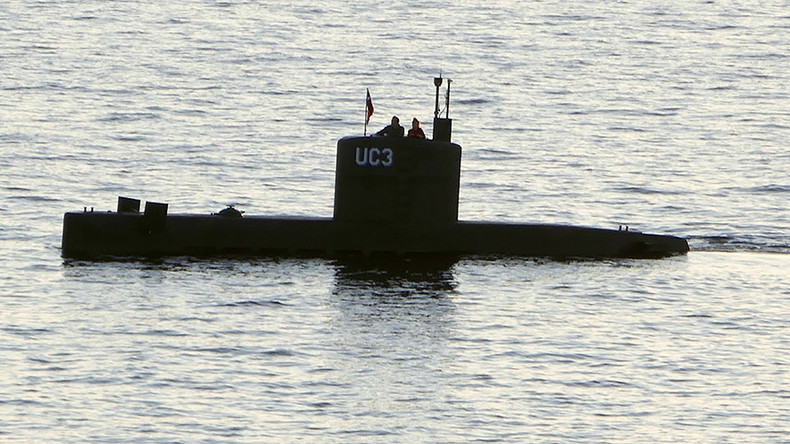 Police in Denmark have found the head and legs of Swedish journalist Kim Wall who was killed under mysterious circumstances after going on a trip with a Danish inventor on his homemade submarine in Copenhagen.
The gruesome discovery, contained in plastic bags, was made on Friday near the place where Wall's naked, headless torso was located earlier in August, Copenhagen police spokesman Jens Moeller Jensen told journalists on Saturday.
The plastic bags contained knives and "heavy metal pieces" apparently to make them sink, Jensen added, as cited by AP.
At the time of her death, Wall, 30, was working on a story about Danish inventor Peter Madsen. She went on board Madsen's UC3 Nautilus submarine aiming to report on his invention.
After Wall's boyfriend reported her missing, police opened an investigation. Unable to contact the Nautilus, police began a rescue operation involving helicopters, ships, and multiple volunteer vessels. The 18-meter UC3 Nautilus was recovered by the Danish military with only Madsen aboard, while Wall was nowhere to be found.
Madsen, who was arrested after his rescue, initially told police Wall disembarked the vessel at Refshaleøen island near Copenhagen. He later admitted the journalist had died while on board the UC3 Nautilus.
However, later in August, police found the headless torso of the journalist's body, which washed ashore in Copenhagen.
Currently, Madsen maintains that Wall died accidentally when a 70kg submarine hatch fell on her, before he disposed of her body in the sea.
READ MORE: Sunk submarine mystery: Danish inventor tells court he didn't kill female journalist
In October, prosecutors claimed that Madsen stored violent videos of torture and murder of women on a computer in his workshop.
The exact cause of Wall's death has not yet been confirmed. However, the investigation revealed in October that an autopsy report uncovered evidence that Wall had suffered a violent attack prior to her death. The report also found DNA belonging to Wall on Madsen's neck and nails.