Intl Campaign to Abolish Nuclear Weapons wins Nobel Peace Prize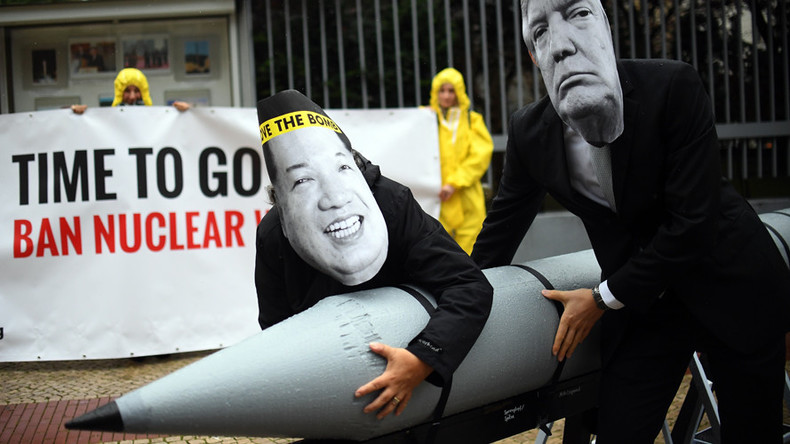 The International Campaign to Abolish Nuclear Weapons (ICAN) has been awarded the Nobel Peace Prize for 2017.
"ICAN has been the leading civil society actor in the effort to achieve a prohibition of nuclear weapons under international law," a Nobel Prize spokesperson said.
"The Nobel Committee emphasizes that the next step towards attaining a world free of nuclear weapons must involve the nuclear-armed states," she added.
"The 2017 Peace Prize calls upon nuclear-armed states to initiate negotiations to gradually eliminate the world's 15,000 nuclear weapons."
A spokesperson for ICAN said it was "elated" at the announcement.
Tim Wright, a director at ICAN, said the award is a "great honor."
ICAN was officially launchedin 2007 with the aim of promoting the ideals outlined in the UN Treaty on the Prohibition of Nuclear Weapons.
The treaty was ratified by 50 states on September 20, 2017. The US, UK, France, China, Israel and Russia were among the nuclear weapons states that did not sign.
The famous prize, awarded to individuals or groups for promoting peace and "fraternity between nations," was announced in Oslo.
It was conceived by Swedish armaments manufacturer Alfred Nobel and has been awarded annually since 1901.
This year there were 318 candidates and 103 organizations considered by the Norwegian Nobel Committee. The committee is made up of five members, each appointed by the Norwegian parliament.
The nominees for the Nobel Peace Prize are never announced prior to the ceremony and there is 50-year secrecy rule, meaning the shortlists can only be revealed years later.
READ MORE: State Dept approves $113mn sale of air-to-air missiles to Japan amid N Korea tensions
The prize fund handed down to winners this year will be just over $1 million (9 Swedish krona).
Past winners include civil rights icon Martin Luther King Jr, South African President Nelson Mandela and Catholic nun Mother Teresa.
In 2014, Malala Yousafzai became the youngest winner of the prize for her effort in highlighting education rights and the "suppression of children" in Pakistan.
The 20 year old was shot by Taliban gunmen in 2012 as she attempted to take the bus to school.