Beatings & attack dogs: Kids face 'constant violence' from Balkan border guards, says MSF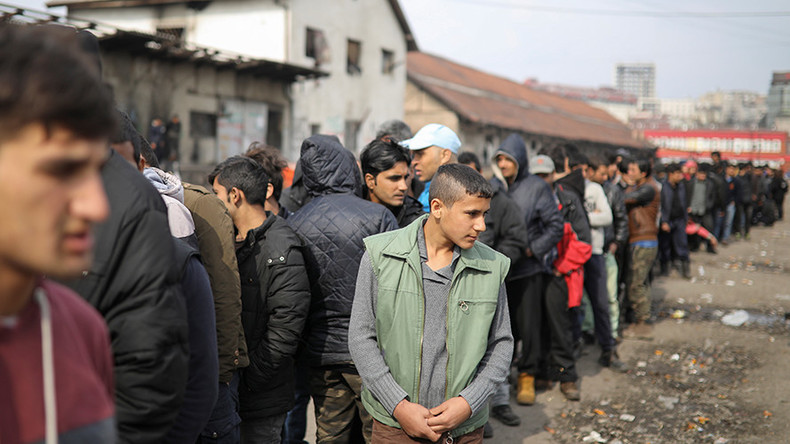 State authorities are responsible for more than 75 percent of violent physical assaults suffered by adolescent migrants in the Balkans, according to a new Médecins Sans Frontières report.
The study, entitled 'Games of Violence,' covers the first six months of this year and compiles medical data and accounts of abuse suffered by migrants aged 12-37 while attempting to cross borders in Serbia, Bulgaria, Hungary and Croatia.
"While smugglers and traffickers continue to be responsible for a small percentage of the violence (8 percent), the great majority of children cared for by MSF named state authorities as perpetrators (76 percent)," the report reads.
READ MORE: 'How can you look away?' British lifeguard describes true horror of Mediterranean migrant crisis
Among the people alleging abuse by state authorities, 92 percent claimed to have been assaulted by border police from EU member states using dogs and irritant spray.
All first-hand accounts in the report are attributed to anonymous sources. It is also unclear how MSF confirmed the ages of its patients.
"For the children and young people trying to leave Serbia today, violence is a constant and the overwhelming majority is perpetrated by EU member state border police," Stephane Moissaing, MSF's Head of Mission in Serbia, said in a statement.
"For more than a year our doctors and nurses have continued to hear the same, repetitive story of young people being beaten, humiliated, and attacked with dogs for desperately trying to continue their journeys."
The NGO said that, from January to June this year, its medical teams working at mobile clinics in Belgrade recorded 62 incidents of intentional violence at the Hungarian border and 24 on the Croatian border.
"The vast majority of these accounts followed the same pattern of beatings, dog bites and the use of irritant spray," the organisation said.
RT.com has contacted Frontex, the European border agency, as well as ministries in charge of border protection for Hungary, Croatia and Serbia for comment.
READ MORE: Calais police deploy tear gas to stop migrant motorway invasion (VIDEO)
Recently, there has been a heightened focus on border policing in the Balkans.
According to Frontex, the Western Balkan route recorded 764,000 detections of illegal border crossings by migrants in 2015, with Syrians, Iraqis and Afghans representing the largest number of nationalities.
The same year, Hungary built a 175-kilometer fence along its southern border with Serbia in a bid to stem the flow of people entering the country during the migrant crisis. Last year, Frontex estimated that the number of illegal crossings in the Balkans had dropped to 122,779.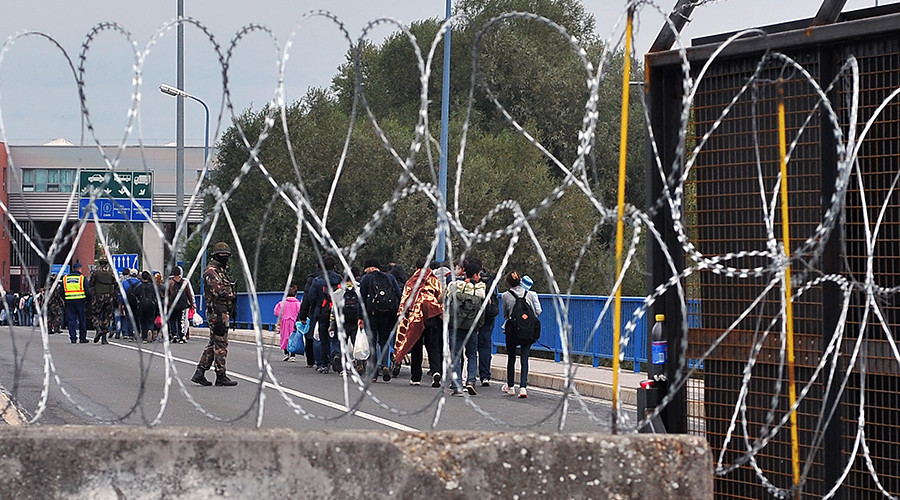 In July 2016, a Human Rights Watch report claimed that Hungarian police were chasing migrants with dogs and that refugees were being forced to pose for pictures with border guards after being beaten.
In a report in the Observer in March, refugees said they had their coats, clothes and shoes taken away from them as temperatures plummeted in sub-zero winter weather.
Moissaing believes member states are using violence to deter children and young people from seeking asylum in the EU.
"It's not stopping these kids from trying but it is causing serious damage, both physical and psychological, making them more vulnerable and pushing them back into the hands of the smugglers," she said.
The central EU states have been pressuring the eastern frontier states to do their fair share and accommodate the migrants coming from Greece and Italy. German Chancellor Angela Merkel has criticized Hungary on its position on migrant quotas, calling it unacceptable.
In September, the European Court of Justice rejected a complaint filed by Budapest over the refugee quota system - which Hungary, Poland and Slovenia are also opposed to.
Hungary accused the EU of being "too slow to act" on the massive inflow of refugees who attempted to reach Europe via the so-called Balkan Route. The country started construction of its razor wire fence on the borders of Croatia and Serbia back in 2015 - which they now credit for lowering illegal migration by almost 100 percent.