Tobacconists protest cigarette price hike by dumping ton of carrots in Paris (VIDEOS)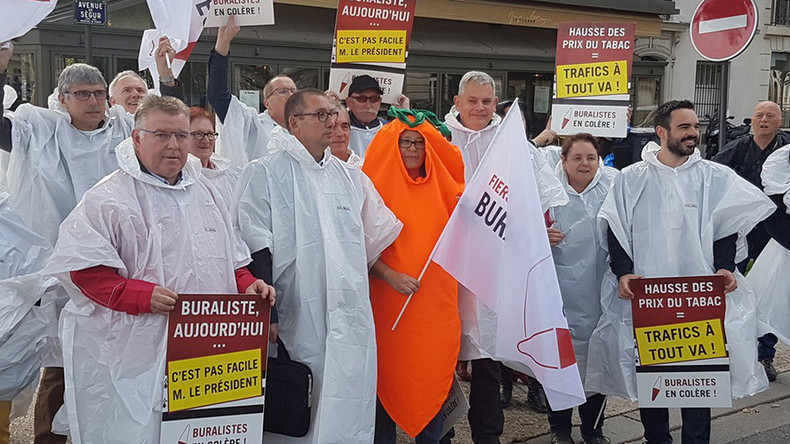 French tobacconists angry at plans to raise cigarettes prices carried out an unusual carrot protest on Wednesday, during which hundreds of the root vegetables were dumped outside the Ministry of Health in Paris.
Under government plans to cut smoking, the price of a standard packet of cigarettes will rise six times from around €6.50 to €10 over the course of the next two-and-a-half years.
READ MORE: French tobacconists protest govt plan to raise cigarette prices
In September, France's Health Minister described the price hike as "imperative" to public health.
"The increase in the price of tobacco will be the strengthening of youth awareness and prevention policy," she said.
In protest at the strategy, tobacco sellers, known as buralistes, drove vehicles slowly from Maisons-Alfort towards Health Ministry, some 17 kilometers away in the 7th arrondissement of the capital.
Many sellers fear consumers will be driven to buy products on the black market or abroad.
During the demonstration protesters dumped around one ton of raw carrots in front of the office of the health minister. A number of fireworks were also reportedly set off around the government buildings.
According to the Local France, the carrot symbolizes the traditional tobacco sign that can be found outside some shops that sell cigarettes.
In France, the signs are referred to as "carotte de tabac".
You can share this story on social media: