Pakistan's key intelligence 'connected to terrorists' – US top general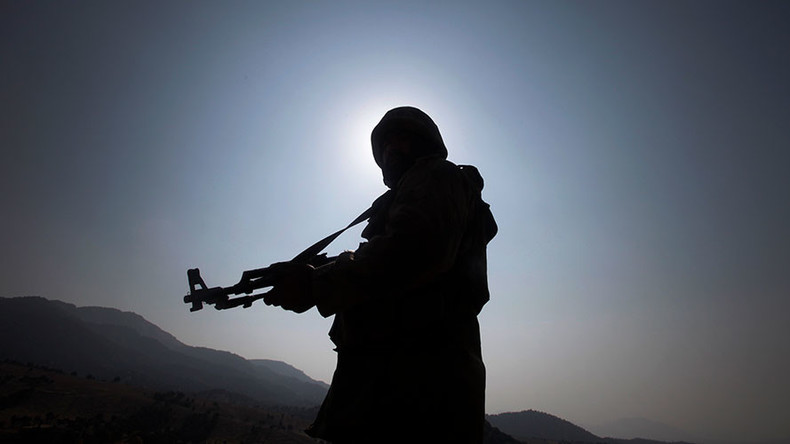 The Chairman of US Joint Chiefs of Staff has accused Pakistan's main intelligence agency, Inter-Services Intelligence (ISI) directorate, of having ties with terrorists.
Joseph Dunford made the announcement while facing the Senate Armed Services Committee alongside with the US Defense Secretary Jim Mattis on Tuesday.
"I think it's clear to me that the ISI has connections with terrorist groups," Dunford told the Committee.
Mattis echoed Dunford's stance on ISI, stating that the agency is pursuing its own agenda while Pakistan itself struggles to fight terrorism.
"They have lost probably more troops than any other single country in the fight against terrorism – at the same time we've seen havens left to the terrorists' own devices. We've seen the government of Pakistan come down on terrorists, when the ISI appears to run its own policy," Mattis said.
Yet, he noted that Trump's administration will try to work with Pakistan in Afghanistan "one more time" before exploring options to curb the alleged support for terrorism from certain elements in the Pakistani government.
"We need to try one more time to make this strategy work with them, by, with and through the Pakistanis, and if our best efforts fail, the president is prepared to take whatever steps are necessary," Mattis told House Armed Services Committee later Tuesday.
"I will fly in and we will continue to try to work with them," the official added.
The accusations against Pakistan of providing support to terrorists were voiced by US President Donald Trump in late August.
"Pakistan often gives safe havens to agents of chaos, violence and terror. We can no longer be silent about Pakistan's safe havens for terrorist organizations, the Taliban, and other groups that pose a threat to the region and beyond," Trump said, adding that the country had "much to lose by continuing to harbor terrorists."
US Secretary of State Rex Tillerson joined Trump, threatening to cut US aid to the country unless Islamabad stops its alleged support for terrorists.
"The amount of aid and military assistance we give them, their status as non-NATO alliance partner – all of that can be put on the table," Tillerson said.
Islamabad reacted angrily to the accusations, calling them a "false narrative" and stating that the US should not make Pakistan a "scapegoat for their failures in Afghanistan." Pakistan's "commitment to the war against terrorism is unmatched and unshaken," Foreign Minister Khawaja Asif said in August.