Bright sparks: Irish scientists can make electricity from your tears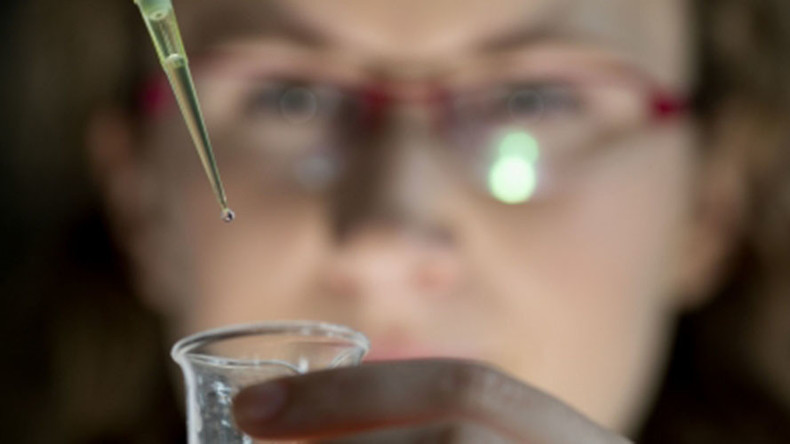 If your electricity bill makes you want to cry, then you're already on the way to saving yourself some money, according to new groundbreaking research.
Scientists in Ireland have revealed that they can generate electricity from tears – and other human fluids such as milk and saliva.
The breakthrough could one day be used to control the release of drugs in the body using devices capable of taking energy from their surroundings, according to researchers. Such technology could ultimately replace current biomedical machines which contain lead and other toxic chemicals.
The study, published in the journal Applied Physics Letters and conducted by researchers from the Institute of Bernal at the University of Limerick, outlines how the team applied pressure to crystals of lysozyme, a protein found in egg whites and human fluids.
The experiments revealed evidence of 'piezoelectricity,' a process in which an electrical charge is sparked in response to the application of mechanical stress.
"The extent of the piezoelectricity in lysozyme crystals is significant," said Aimee Stapleton, the lead author and Postgraduate Fellow in the Department of Physics and Bernal Institute of UL.
"It is a biological material, it is non-toxic so it could have many innovative applications such as electroactive anti-microbial coatings for medical implants."
"Crystals of lysozyme are easy to make from natural sources," she added.
Lysozyme was first investigated by Scottish pharmacologist Alexander Fleming as a potential antibiotic candidate before the discovery of penicillin.
In 1965, it became one of the first proteins to be mapped in 3D.
Professor Tewfik Soulimane, the co-author of the report, said that while the protein's properties have been known for decades, the team's experiments represent the first time it has shown signs of piezoelectricity.