Russian troops & heavy hardware honing skills in tactical war game (PHOTOS, VIDEO)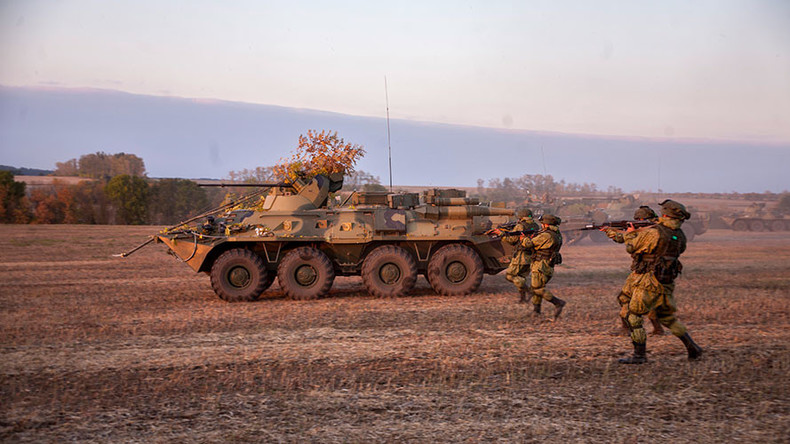 Russia's mechanized infantry, in close cooperation with armored and artillery units, have trapped the convoy of a mock enemy into a "fire pocket" and exterminated it during intensive battalion tactical drills.
WATCH MORE: Russian marines, tanks & helicopters take part in Kaliningrad drills (VIDEO)
The drills took place at the test grounds in Russia's Belgorod region. Mechanized infantry units of the Western Military district, alongside tanks and artillery participated in the final military exam after their summer training course. Some 600 servicemen and 100 hardware pieces, including tanks, APCs and self-propelled artillery, were involved in the exercise.
The troops demonstrated their skills in repelling an attack of the mock enemy by luring it into a "fire pocket." While such tactics are combat proven, it need high levels of cooperation between different military branches as they operate very close to each other to unleash overwhelming firepower onto the enemy.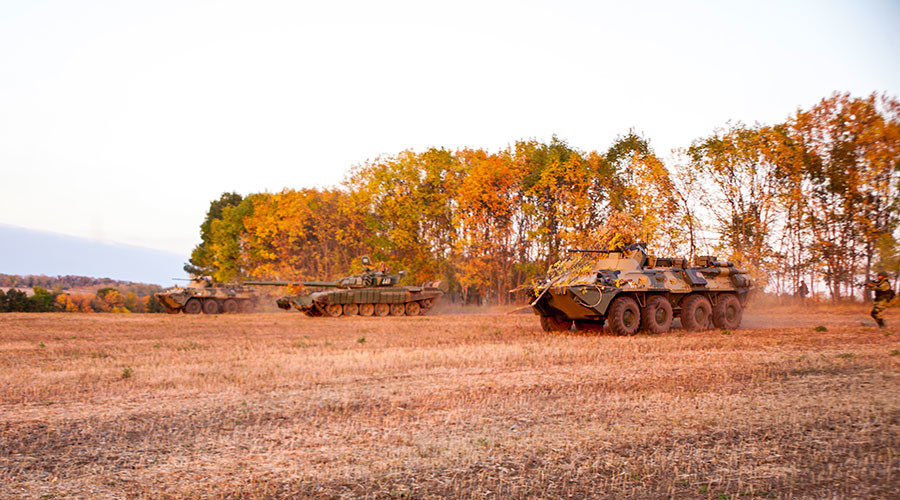 Active training exercises have surged by a quarter this year in comparison with 2016, according to the commander of the mechanized infantry division, Major General Andrey Roozinsky. Roughly a half of exercises were conducted at night.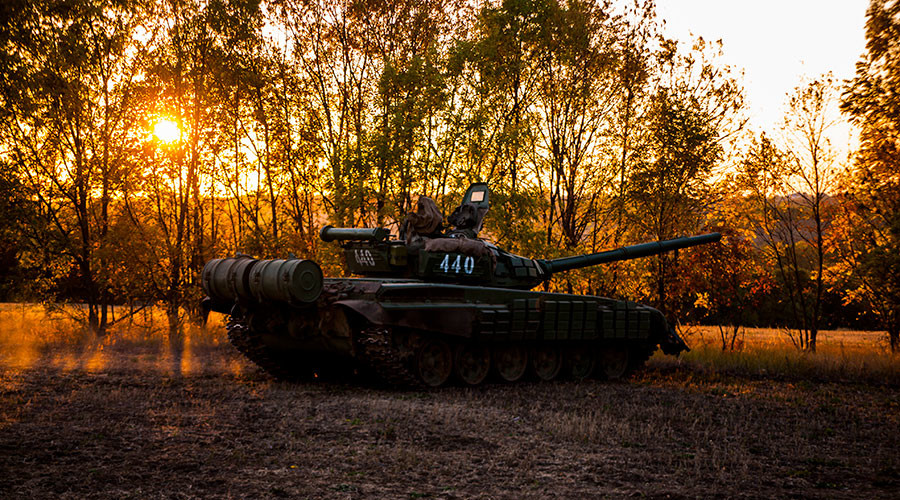 "All in all, over the concluded training period, the division conducted some 50 company-level and 12 battalion-level tactical drills took part in eight division-level drills and in the joint strategic war games Zapad-2017," Roozinsky said.
The Zapad-2017 drills were conducted together with the armed forces of Belarus and wrapped up in September.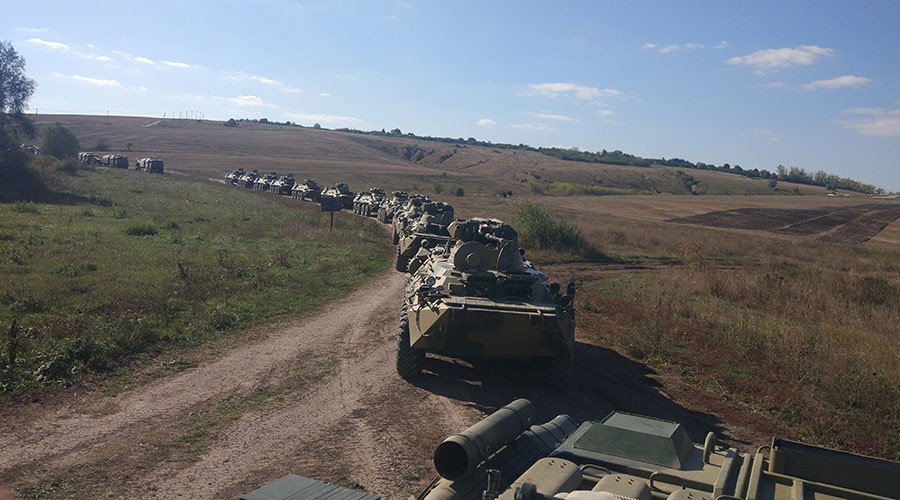 The final part of the ongoing military exercise drills will play out on other testing grounds located in the Voronezh region. Troops will train in urban warfare and prevent the infiltration of mock enemy reconnaissance groups.
NATO has criticized Moscow's military activity on Russia's own borders. The most stir was caused recently by the joint Zapad-2017 strategic drills, which western media went as far to claim it being a smokescreen for an "invasion" of neighboring countries. This major exercise, however, proved such delusional accusations to be false.
READ MORE: Russia begins troop withdrawal from Belarus after end of Zapad 2017 drills – MoD
Moscow has repeatedly pointed out that NATO states are increasingly active on Russia's borders, staging war games and building up military personnel and hardware under the pretext of defending from the "Russian threat."
Moscow also explained that such actions simply result in a response from Moscow, which maintains its readiness for dialogue with western powers.