Russian marines, tanks & helicopters take part in Kaliningrad drills (VIDEO)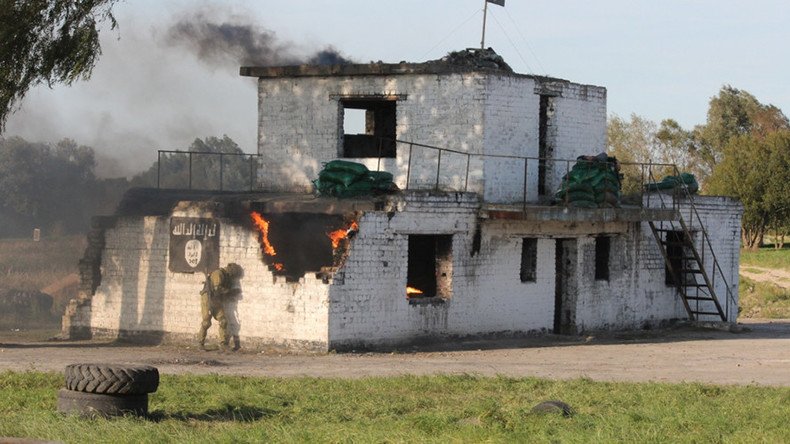 Hundreds of Russian marines backed by tanks and helicopters have taken part in exercises in Russia's western enclave region of Kaliningrad. The military drills focussed on neutralizing potential illegal armed groups.
The drills of the Baltic Fleet naval infantry were staged at the Khmelevka training range on the shores of the Baltic Sea.
Some 500 marines and 50 units of hardware, including tanks, APCs, self-propelling guns, Grad multiple rocket launchers and Mi-24 helicopters were involved in the exercise, the Navy said in a statement.
In the simulated scenario, marines 'engaged' an illegal armed group which had descended on the shores in the Kaliningrad Region.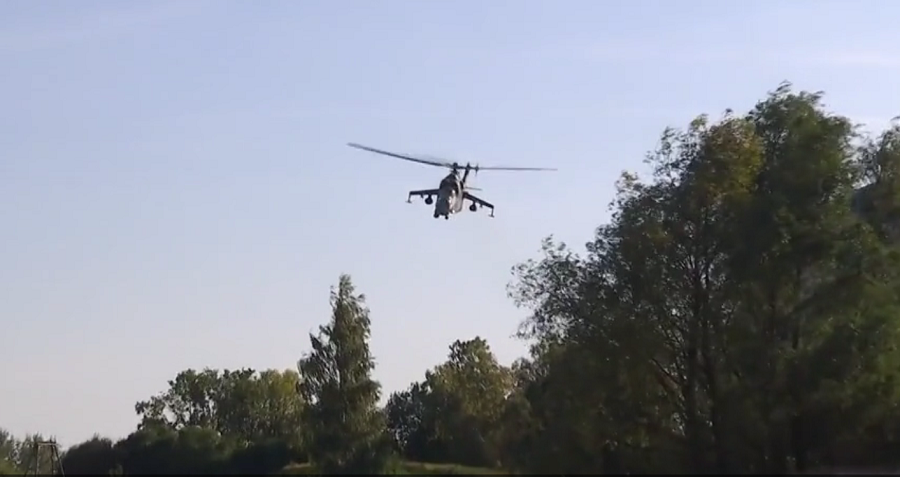 "During the first phase of the wargames, the Mi-24 attack helicopters struck the simulated enemy, eliminating ground targets by using cannon and missile armament of the choppers," the statement reads. The second stage saw the Russian marines engaging and stopping the advancing militants on land. The remaining 'enemy forces' were eliminated by the naval infantry, backed by tanks, helicopters and the Grad system.
READ MORE: Poland and NATO reply to Russia's Zapad 2017 with larger military exercise
Kaliningrad is Russia's western-most enclave region which shares borders with Poland and Lithuania.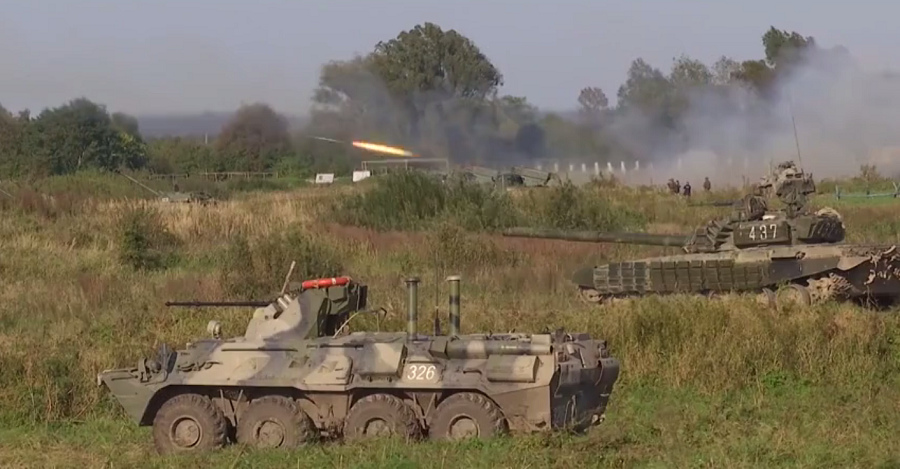 NATO has criticized Russian military activity in Kaliningrad, particularly over the placement of Iskander-M ballistic missile systems in the region. Moscow maintains that it has every right to deploy the hardware on its own territory, saying that Iskanders are required to respond to US missile defense facilities in Eastern Europe.
READ MORE: Russia begins troop withdrawal from Belarus after end of Zapad 2017 drills – MoD
Moscow has also repeatedly pointed out that NATO states are increasingly staging war games and building up military personnel and hardware close to Russia's borders, further escalating tensions.
You can share this story on social media: