Bill-dodger dangles 200ft above highway in death-defying escape bid (VIDEO)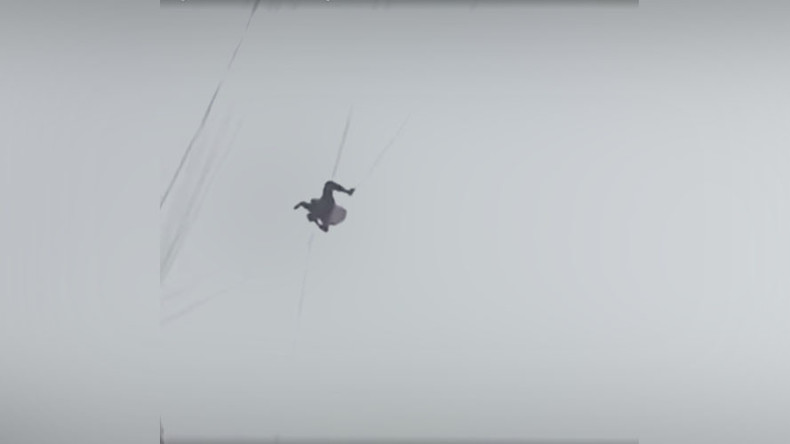 Video of one man's daring tightrope escape via telephone wires to avoid paying his hotel bill has gone viral on Chinese social media, garnering more than 7.5 million views since it was uploaded on September 29.
The man allegedly climbed out his hotel room window on the 19th floor of the building and began the high-rise tightrope walk at a height of roughly 60 meters (196ft), attempting to cross the four-lane highway below in the city of Panzhou in southwest China.
The start of the insane tight-rope act is worthy of the Cirque Du Soleil, but it wasn't long before the man lost his balance and had to cling to the telephone wires for dear life, next to two high-voltage power cables reports China Daily.
Panzhou firefighters had to rescue the man, who was later arrested by police.
"The man did not suffer any injuries, he is safe now," said one of firefighters, as cited by The Daily Mail.
It is unknown how big the bill was.