'President for the rich' Macron faces blowback for abolishing €4 billion 'yacht & race horse' tax
President Emmanuel Macron of France says plans to abandon a Mitterand-era asset tax will encourage wealthy people to stay in the country. Opponents of the politician, whose popularity is sliding among left-leaning voters, claim the proposal is a handout to the rich.
In its current form, the solidarity tax on wealth (ISF), introduced by the Socialists in 1982, forces all French households with assets of over €1.3 million to pay an additional percentage, whatever their previous income tax contributions. Around 350,000 households currently pay the ISF, which tops out at 1.50 percent, and brings in over €4 billion of revenue.
Macron's government has argued that the tax encourages the wealthy to invest in assets – houses, cars and yachts – outside of France, or to pour their money into financial instruments exempt from the levy. It says 10,000 people worth €35 billion have left the country altogether as a direct result of the ISF.
"When a taxpayer leaves, he pays no more tax at all, not the ISF, not income tax. Collectively, all the French lose," conservative prime minister Edouard Philippe, recruited for Macron's cross-party government in May, said earlier this month.
"We need a tax code that favors investment in the economy," Macron argued during a conference in the Estonian capital Tallinn Friday, citing France's sluggish economic growth rates in the past decades.
The socialist wing of his own party, not to mention those further left, are predictably furious.
"He is giving €4 billion to people who already have everything," argued communist leader Jean-Luc Melenchon, who has proposed a tax on all assets owned by French people, even those located abroad.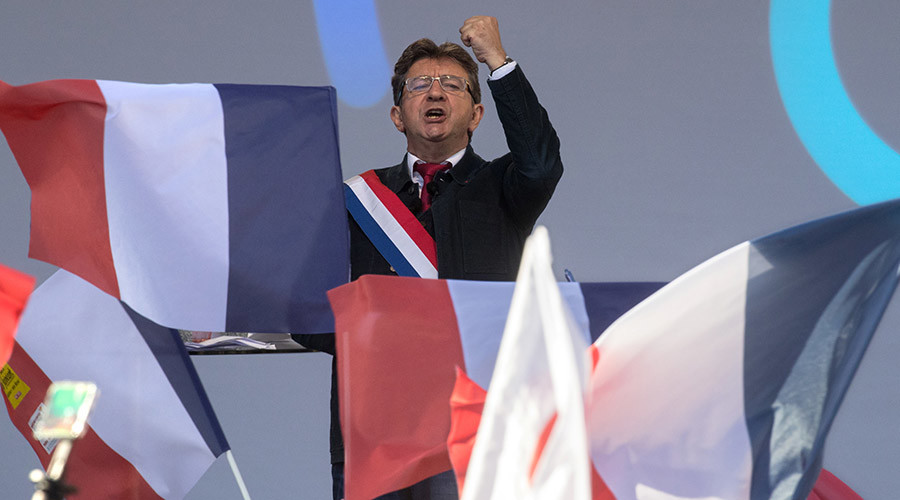 Melenchon's has dubbed Macron, a former Rothschild banker, as a "President for the Rich." The term has gained currency with a recent poll published in Liberation finding that 53 percent of the French electorate agreeing with the moniker.
To defuse some of the tension, the government has proposed an alternative tax for next year's budget, which will collect money on the basis of real estate. But the new tax is expected to cover only €850 million of the shortfall.
Proposals have also been put forward to use levies from specific luxury goods, such as yachts, to mitigate the environmental and economic effects of their use, though the proceeds are likely to be no more than symbolic.
"Macron was presented by the media before his election as someone who is young, who will change things, but that was a lie. What I see is the same old politics, which is beneficial for the rich," Djordje Kuzmanovic, spokesman for Melenchon's France Unbowed told RT.
But Macron, who has complained about the unwillingness of the French to accept reform, says he doesn't need to apologize for his budget.
"We want to reward work better, to help people to succeed. We need talent. France has a fiscal structure which is no longer the best, and successful talent has fled in large numbers. This will make them come back," he told the media in Estonia. "We are going to invest €15 billion in training, particularly of those with fewest qualifications – that's real social policy."
You can share this story on social media: