N. Korea moved several missiles from development center in Pyongyang – S. Korean media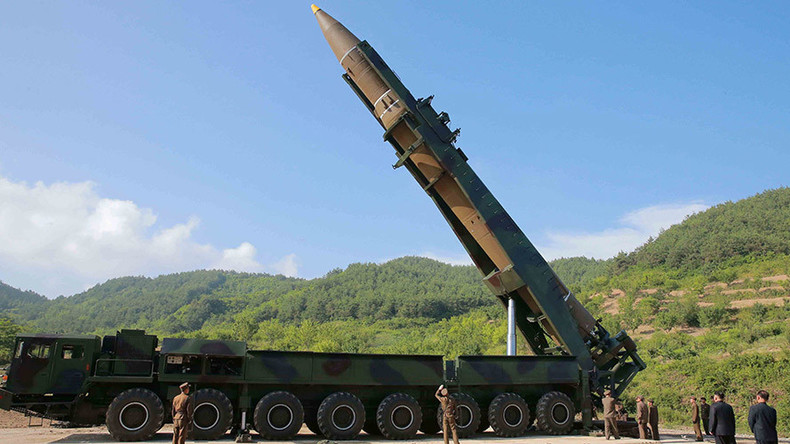 North Korea has been detected transferring several missiles out of a research facility in Pyongyang amid speculation of a possible test launch, South Korean media reported citing an unnamed intelligence source.
READ MORE: US aircraft carrier & bomber 'under attack' in doctored N. Korea footage (VIDEO)
Read more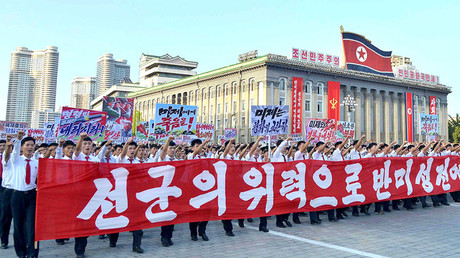 South Korea's national broadcaster KBS reported on Friday that South Korean and US intelligence officials spotted missiles being moved away from the Missile Research and Development Facility in Pyongyang, Reuters reports.
The center in the northern Pyongyang neighborhood of Sanum-dong is reportedly focused on the production of intercontinental ballistic missiles (ICBMs).
The report did not shed light on the time and destination of the alleged transfer, saying that the missiles could be either intermediate range Hwasong-12 or intercontinental ballistic Hwasong-14.
A source in South Korea's Defense Ministry could not confirm the details of the report to Reuters, or whether there have been any unusual activities going on in the area.
North Korea conducted its sixth nuclear test earlier this month. In recent weeks, it also launched a series of ballistic missiles. In the wake of the latest nuclear test, the UN Security Council introduced new sanctions against the country.
READ MORE: S.Korea, US to lift warhead weight limit on South Korean missiles
Angered by Pyongyang's latest missile launch, South Korean President Moon Jae-in warned that further provocations could result in complete destruction. He also ruled out the possibility of opening dialogue with the belligerent North.
"In case North Korea undertakes provocations against us or our ally, we have the power to destroy (the North) beyond recovery," the South Korean leader said on September 15, as cited by Yonhap news agency.
Read more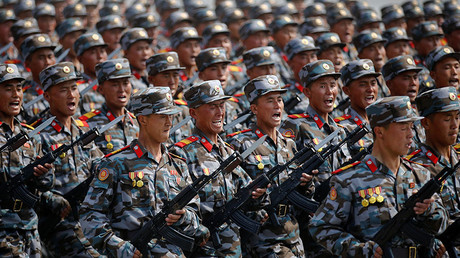 Moon spoke after North Korea launched a missile in mid-September that flew through Japanese airspace and landed in the Pacific Ocean around 2,000km east of Japan.
While Seoul still wants to use diplomatic means to solve the crisis on the Korean Peninsula and pressure Pyongyang into halting its nuclear and missile programs, it is also pushing for cooperation with Washington in the defense sphere.
In early September, the US agreed to lift the warhead weight limit on South Korean missiles. The limit set in a missile pact between Washington and Seoul was 500kg.
US President Donald Trump also gave "conceptual approval" for billions worth of US weapons to be sold to South Korea.
North Korea and the US have been ferociously exchanging barbs, threatening military responses in an escalating war of words.
In one of his latest statements on the crisis, the US leader said that Washington was prepared to strike North Korea if necessary with "devastating" consequences for the country.
Nearly five million young people have volunteered to join or re-enlist in the North Korean military to fight Washington, KCNA state news agency reported on Thursday. Earlier, North Korean leader Kim Jong-un vowed to "tame" US President Donald Trump "with fire."