5.5 magnitude earthquake strikes China's Sichuan province - USGS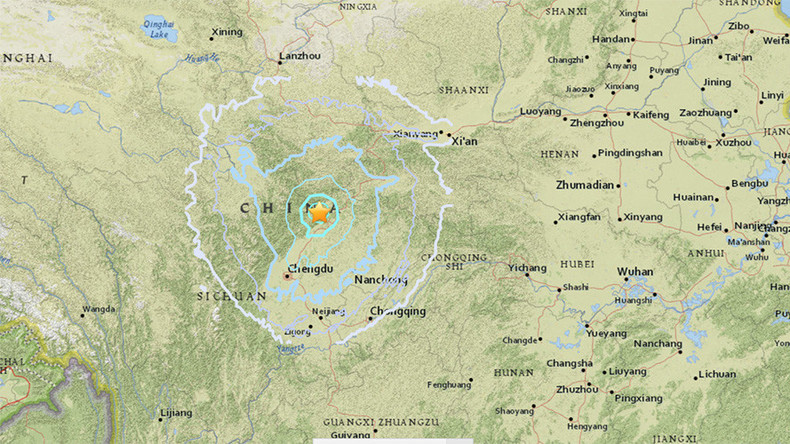 An earthquake measuring 5.5 in magnitude occurred 78 kilometres (48 miles) west of the Chinese city of Guanyuang in Sichuan province on Saturday, the US Geological Survey said, adding that the depth was 10 km (6 miles).
The China Earthquake Networks Center (CENC) reported the tremor as a 5.4-magnitude quake.
Although there were no immediate reports of damage, people living close to the epicenter said on Chinese social media that they felt shaking, Reuters reports.
The Sichuan government said that some railway services had been suspended for safety checks, but that it had not received any reports of power cuts in the province, Reuters reported.
State media meanwhile showed pictures of tiles having fallen off walls, bottles toppled over and in one rural area rocks having fallen onto roads.
The state-run Xinhua news agency said there had been no reports of any injuries or fatalities.
Last month, a magnitude 7.0 earthquake struck a mountainous part of the Sichuan province, killing 20 people and injuring nearly 500.
The temblor hit a sparsely populated area 200 km (120 miles) north-west of the city of Guangyuan at a depth of 10 km (6 miles), according to the USGS.
In May 2008, a devastating 8.0 magnitude earthquake killed nearly 70,000 people in Sichuan, leaving about 4.8 million people homeless.