UAE to build $132mn mock 'Martian City' in the desert (PHOTOS)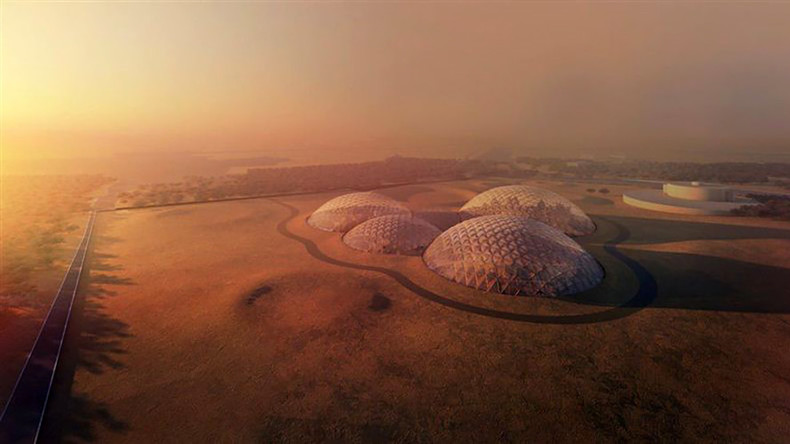 The United Arab Emirates has announced plans to build a 'Martian City' on Earth in preparation for humanity's planned colonization of the Red Planet.
The 1.9 million square foot (176,5151 square meters) Mars Science city project was launched by the UAE earlier this week and is estimated to cost AED 500 million ($136 million).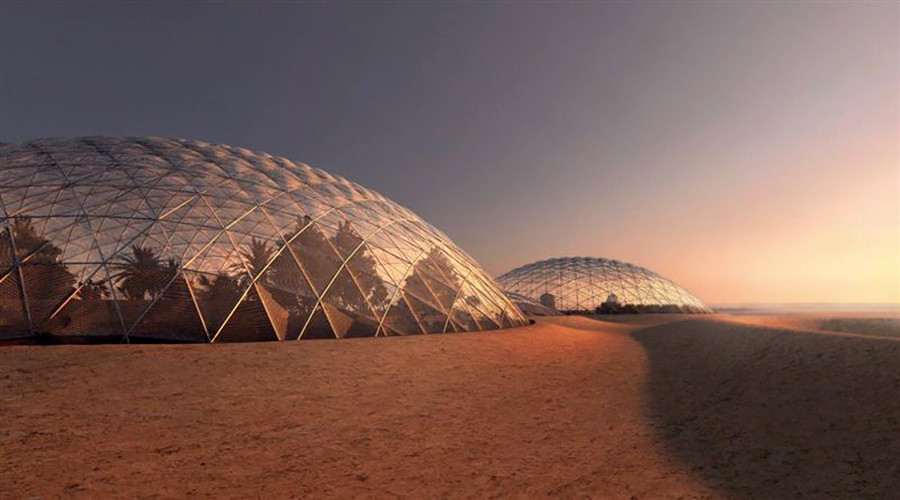 Once completed, the Mars Science city will be the largest simulated off-world environment ever constructed and will feature laboratories for food, energy and water research and development projects as well as extraterrestrial agricultural testing. The laboratories will be designed to withstand the Red Planet's harsher climate and will have extensive radiation and heat shielding.
The structure will be "most sophisticated building the world" according to the official press release.
It will also house a 3d printed museum made of sand from the Emirati desert, a close approximation of the raw materials which will be available to potential future colonists on the surface of Mars, and will commemorate mankind's achievements in space while showcasing the latest developments made by researchers who will live in the city.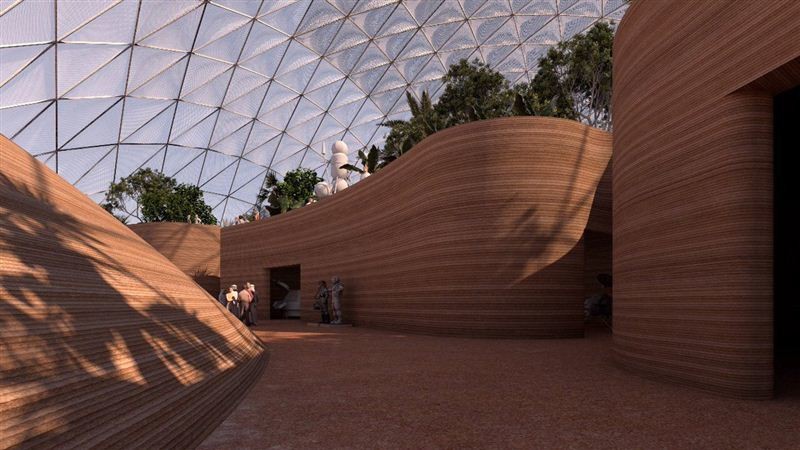 The project is part of the country's Mars 2117 Strategy which seeks to establish a functioning Martian colony within the next hundred years.
Once completed, a team of researchers will also conduct a year-long experiment which will simulate colonist-living on Mars.
World-renowned architect Bjarke Ingels will design the city.
"The UAE seeks to establish international efforts to develop technologies that benefit humankind, and that establish the foundation of a better future for more generations to come," said Sheikh Mohammed bin Rashid Al Maktoum, Vice President and Prime Minister of UAE and Ruler of Dubai.
"We also want to consolidate the passion for leadership in science in the UAE, contributing to improving life on earth and to developing innovative solutions to many of our global challenges... We believe in the potential of space exploration, and in collaborating with global partners and leaders in order to harness the findings of this research and movement that seeks to meet people's needs and improve quality of life on earth."
"The new project is another step in the UAE's leading contributions to the global science movement; we seek to set an example and motivation for others to participate, and contribute, to humanity's march into space," he concluded.
The announcement came just days before Elon Musk revealed his ambitious plans to employ a system of rockets for terrestrial, lunar and martian transport.
You can share this story on social media: