Moscow calls on Washington to reconsider curb on Russian observation flights over US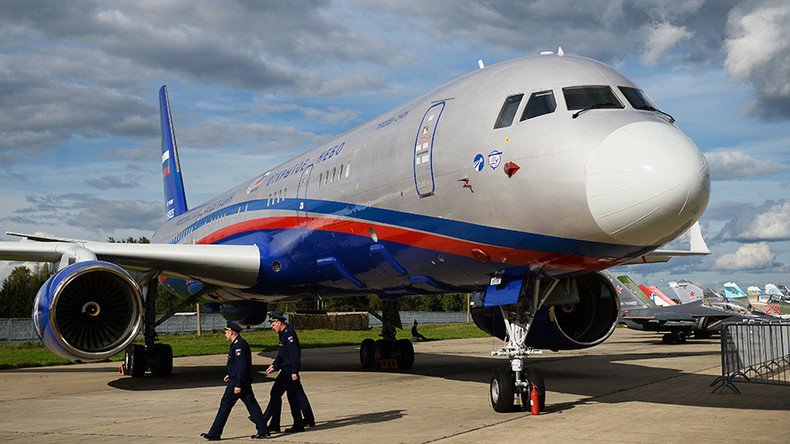 Moscow has urged Washington to review its decision to curb Russian military observation flights over US territory as part of the Open Skies Treaty.
"Confrontation is never our choice. That's why we offer our American partners not to crumble into another abyss of measures and countermeasures, but stop before the steps they've announced have gone into force," Maria Zakharova, the Russian Foreign Ministry spokeswoman, said.
According to Zakharova, Moscow and Washington should "engage in a depoliticized search for a mutually acceptable solution to the problems of the [Open Skies] treaty."
The Wall Street Journal earlier reported that the US delegation at the ongoing Open Skies Consultative Commission in Vienna intends to accuse Russia of being in violation of the Open Skies Treaty and announce restrictions on Russian flights.
The respective treaty is a multilateral arrangement stemming from the Cold War era, which allows member states to schedule observation flights over each other's territory to monitor military deployments.
The accord was aimed at building confidence and removing suspicions between Russia and the NATO bloc.
Some US officials have recently argued that Russia benefits more from the deal, gaining detailed intelligence on the military infrastructure of NATO members, including the US.
Russia will evaluate the US restrictions on the Open Skies Treaty and then "make a decision on our own adequate steps," Zakharova said, noting the principle of reciprocity in international relations.
Zakharova said she doubted that "the US will benefit" from restricting Russian flights over its territory.
"In any case, it won't help Washington to achieve unilateral advantages," she said.

The US claims that Russia is violating the Open Skies Treaty by restricting the length of observation flights over its western enclave region of Kaliningrad to 500km.
Zakharova has again explained Moscow's decision and stressed that it was in line with the norms of the accord.
"Some of our partners – despite having the right to make observation flights ranging up to 5,500km – used a significant part of it in Kaliningrad region, crossing it back and forth and creating complications for the use of the region's limited airspace and the operations of the international airport," she said.
The 500km range doesn't hamper the efficiency of observations as it allows every part of Kaliningrad Region to be monitored, she added.
You can share this story on social media: