Ryanair's latest flight cancellations could hit 400,000 customers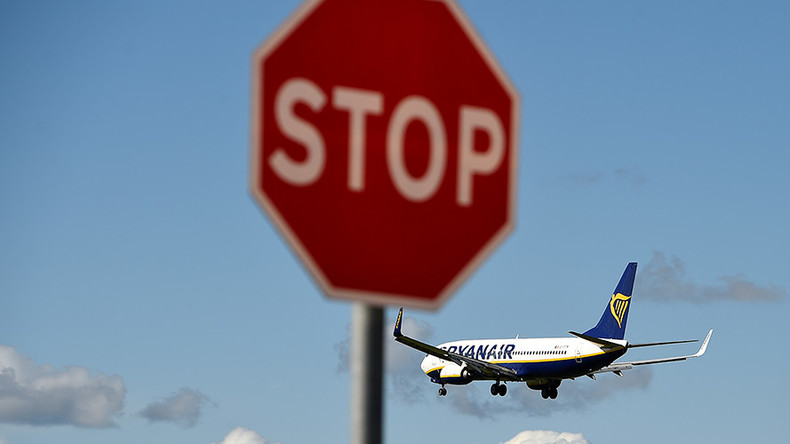 Ryanair has announced a new batch of flight cancellations, falling between November 2017 and March 2018, affecting up to 400,000 customers. The airline also said it would no longer pursue its takeover of Italian airline Alitalia.
The latest cancellations are intended to fix Ryanair's rostering crisis by slowing growth during the winter period (November 17 to March 18), according to a statement from the airline.
Twenty-five fewer aircraft out of a fleet of 400 will take to the skies during this period. Ryanair will also cut out 10 aircraft from a fleet of 445 from April 2018 in a bid to remove the risk of a similar rostering - and the resulting PR fallout - recurring next year.
READ MORE: Ryanair meltdown: Europe's biggest airline in crisis as 2,000 flights canceled
Earlier this month, the airline announced 2,000 flight cancellations between September 16 and the end of October citing rostering miscalculations of pilots' leave.
The sudden decision left many passengers stranded, angry and out of pocket.
The new wave of cancellations will affect less than one flight per day across 200 airports over the five month period, according to Ryanair.
A full list of the 34 routes affected has been published by the airline.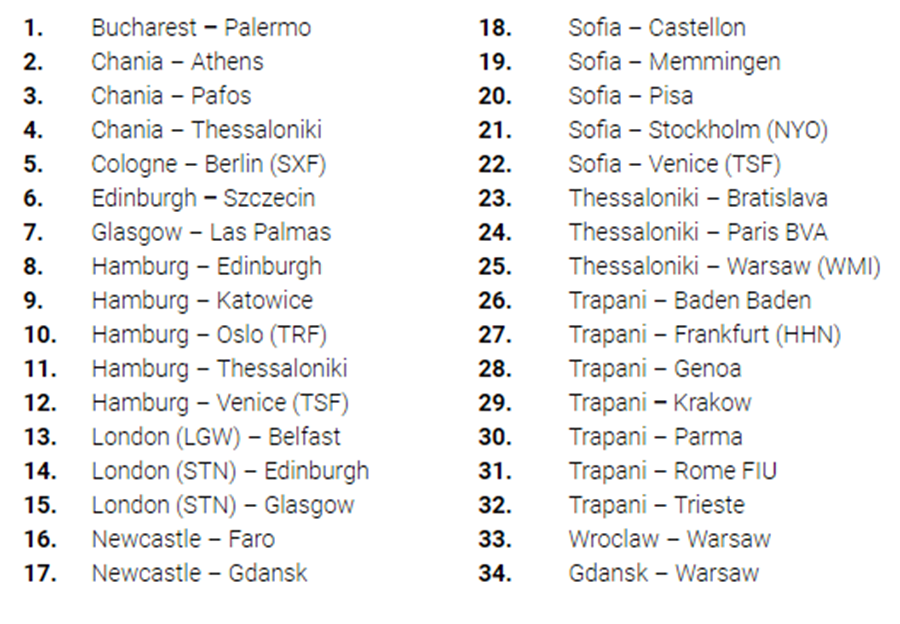 Customers affected by the schedule changes were sent emails on the issue on Wednesday, offering them alternative flights or full refunds.
Ryanair says it has also issued all 715,000 customers affected by the recent cancellations a €40 (US$47), or €80 return, travel voucher for a flight, to be booked in October, on any Ryanair service between October and March 2018.
It adds that "from today there is no risk of further roster related flight cancellations."
The company also rebuked claims that pilots were leaving the airline in their droves.
According to Ryanair, fewer than 100 of over 2,000 captains left Ryanair this year, with fewer than 160 co-pilots leaving, many due to retirement or for longer-haul routes.
"Contrary to false claims of pilot shortages, Ryanair has in recent weeks seen a big surge in pilot applications from Gulf carriers and in Germany and Italy where both Air Berlin and Alitalia are in bankruptcy and hundreds of their pilots are facing job losses or steep cuts in their pay and conditions."
The company plans however to boost pilot recruitment over the next 12 months from "5.2 crews (10.4 pilots) per aircraft to 5.5 crews (11 pilots) per aircraft."
Meanwhile Ryanair added that it will not pursue its previous interest in buying bankrupt airline Alitalia, stating that it had notified the Alitalia bankruptcy commissioners.
"In order to focus on repairing this rostering problem this winter, Ryanair will eliminate all management distractions starting with its interest in Alitalia."
On September 14, Ryanair CEO Michael O'Leary said he was finalizing the details of a takeover bid.
Ryanair estimates that refunds and EU261 compensation costs will total under €25 million while an additional €25 million is expected to be incurred from the free flight vouchers.
You can share this story on social media: