Midas search: Passenger caught with 1kg of gold 'neatly inserted' in his rectum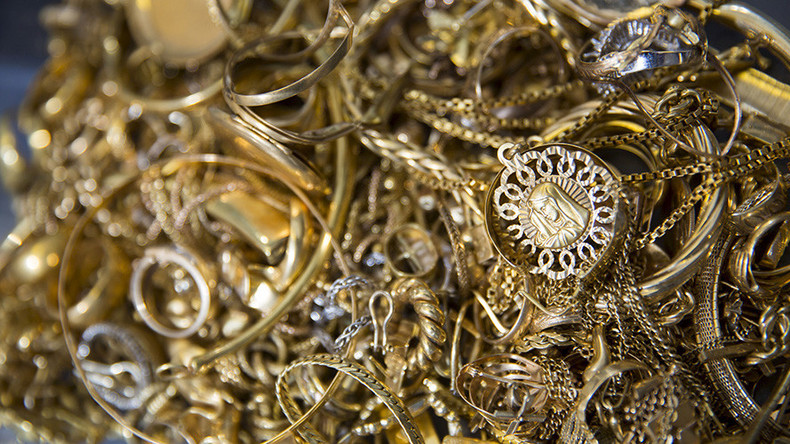 A man was arrested in Sri Lanka's airport after customs discovered he was smuggling 1kg (2.2lb) of gold pieces inside his body.
Custom officials at Bandaranaike International Airport near Colombo reportedly became suspicious of the 45-year-old Sri Lankan, who was bound for India, because he was walking "suspiciously."
Later, with the help of a metal detector, they discovered 904 grams of gold "carefully packed in polythene bags and neatly inserted" inside the man's rectum, according to a customs officer who spoke to the BBC.
Officers found four small gold bars and eight jewelry pieces, two of them in white gold, worth about 4.5 million Sri Lankan rupees ($29,370).
This isn't the first time a Sri Lankan traveler attempted to smuggle gold in their rectum - in fact it isn't even the first time this month. A female passenger, also travelling to India, was found to be carrying some 314.5 grams of gold pieces in her rectum last week.
Smugglers usually traffic gold from places such as Dubai and Singapore, where it can be bought relatively cheaply, and sell it for a profit in India.
READ MORE: Priest smuggling gold bars disguised as chocolate caught by Indian officials
Sri Lanka's customs officers have detected 44 similar incidents in 2017 alone, reports the Khaleej Times. The suspect was released after paying a $660 fine.
You can share this story on social media: