Golden retrievers: Indian officials remove 12 bars of precious metal from man's rectum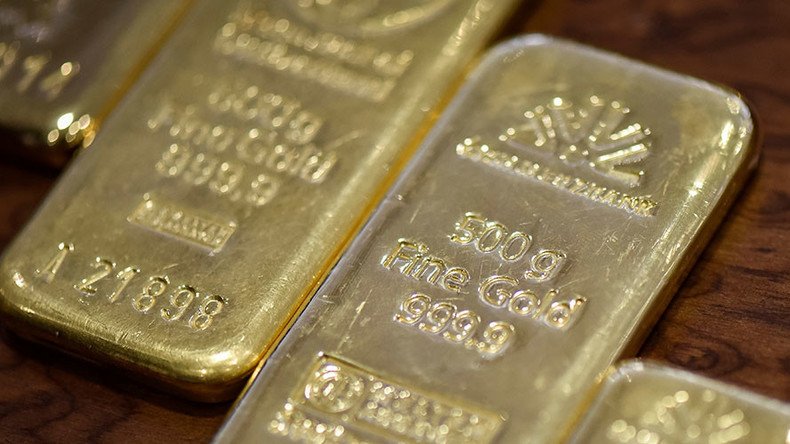 An Indian man desperate to avoid paying overweight baggage fees smuggled 12 bars of gold, weighing a total of 1.2kg, in his rectum. Airport security discovered the man's golden secret when they noticed him walking suspiciously.
The 36 year old from Tamil Nadu in southern India arrived in Hyderabad Airport on Saturday on a flight from Singapore.
After his discomfort was noticed, he was taken for questioning. Eight gold bars, weighing 800g in total, were found hidden in LED lamps in his luggage, the New Indian Express reported.
When he proved reluctant to give up the rest of the goods, customs officers put him through a metal detector, which revealed a further 12 bars hidden in his rectum.
His total haul weighed 2kg, valued at roughly 5.91 million rupees (US$88,000).
Customs officials in India have been trained to spot passengers walking with discomfort at Indian airports as potential gold smugglers. Gold bought in India retails for a significantly higher price than that bought in Singapore or Dubai, enticing smugglers to come up with new ways to get the commodity into the country, where they can turn a large profit from its resale.
"A smuggler bringing gold pieces concealed in his rectum is often an expert. That's because not anyone can move with ease when gold pieces are in the rear," a Directorate of Revenue Intelligence officer told the Times of India.
One experienced smuggler claimed 800g is the maximum one can carry in their rectum.
The optimistic smuggler at Hyderabad is 1.2kg lighter, but is also without his passport, as his case is being investigated by officials.
You can share this story on social media: