Vatican auditor: I hired security to ensure Holy See wasn't spying on us
An auditor who claimed the Vatican fired him to cover up alleged financial misdeeds has now been accused of spying on the private lives of the institution's senior officials.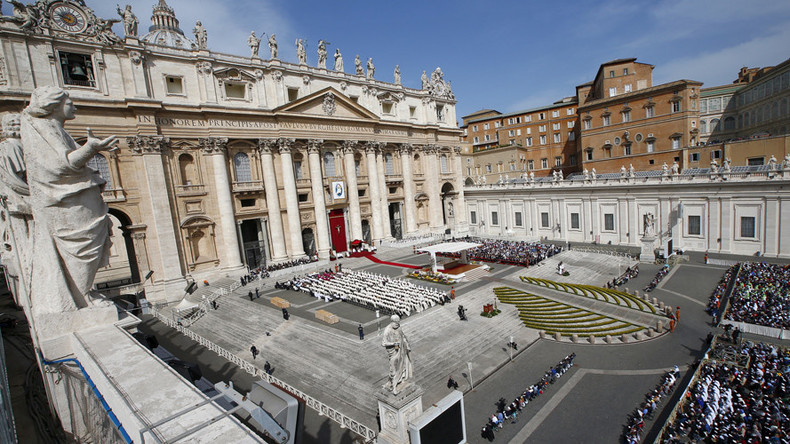 Libero Milone, the former chairman and CEO of auditing firm Deloitte, had been hired by the Vatican in 2015 to ensure transparency in the Roman Catholic Church's operations. He left his role unexpectedly in June amid rumors of tensions between the financial expert and the Administration of the Patrimony of the Holy See (APSA), the department in charge of the Church's real estate assets and stock portfolio.
Speaking in a series of interviews Sunday, the auditor said he was fired and "threatened with arrest" because of his probing into possible illegal activities.

The Vatican quickly responded in a statement, saying: "the office headed by Dr Milone illegally appointed an external company to carry out investigations into the private lives of members of the Holy See."
Milone, whose departure occurred in the same month as the Vatican's Economy Minister Cardinal George Pell was charged with historical sex crimes in Australia, said senior officials were motivated by a desire to stop Pope Francis's efforts at reforming the Vatican's occasionally-muddy financial dealings.
"I feel very sorry for the pope. I had a splendid, indescribable relationship with him, but over the last 18 months they stopped me seeing him. Obviously they didn't want me telling him about some of the things I'd seen," he said.
READ MORE: Vatican recalls diplomat under investigation for child porn crimes in US
Bound by a non-disclosure agreement, Milone said that he could not give details of his investigations but did say that he had been forced to hire an outside security firm to check that his team were not being monitored.
The Vatican believes this company was looking into the private lives of its members.
"As well as being a crime, this irreparably damaged the trust placed in Milone who, when confronted with his responsibilities, accepted freely to hand in his resignation," its statement said.
The Vatican Bank has been at the center of a number of financial scandals in recent years.
In 2009, a book by Giangluigi Nuzzi found that the bank facilitated the creation of fake charity accounts used for political donations, laundering and embezzlement.
In 2012, four priests came under investigation for allegedly operating accounts for Mafia money-laundering operations.
You can share this story on social media: