Putin seems unconvinced AI won't 'eat us'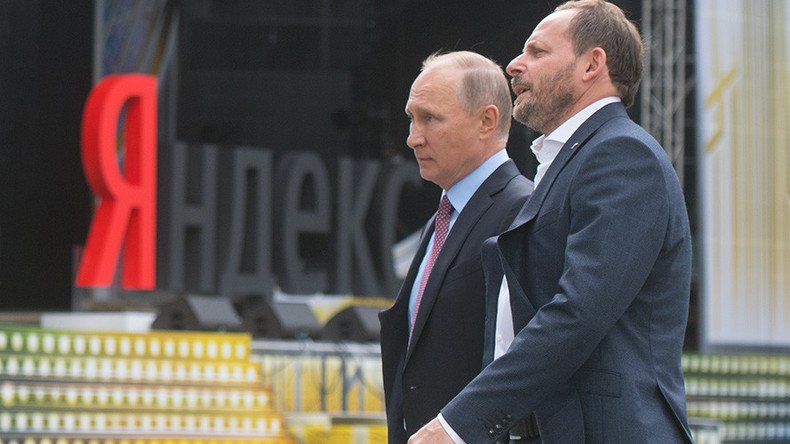 Vladimir Putin may secretly be on the side of Elon Musk in their indirect debate over the threat posed by artificial intelligence (AI). As Arkady Volozh, the head of Yandex, pitched him on the technology's potential, the Russian president inquired about when AI 'will eat us'.
The question seemed to baffle the head of Russia's biggest tech firm, who was giving Putin a tour on the company's Moscow HQ on Thursday.
"I hope never", he replied after taking a pause to gather his thoughts. "It's not the first machine to be better than humans at something. An excavator digs better than we do with a shovel. But we don't get eaten by excavators. A car moves faster than we do…"
But Putin seemed unconvinced. "They don't think," he remarked.
Volozh acknowledged that it was true and scrambled back to his speech on AI's merits.
AI seems to have become a sort of fad in the Russian government lately. Putin, when asked earlier this month by a group of kids about who would rule the world in the future, said it will be whichever country manages to perfect artificial intelligence.
READ MORE: 'Whoever leads in AI will rule the world': Putin to Russian children on Knowledge Day
The remark was taken as an ominous sign by some people in the West while Elon Musk, an outspoken advocate of restricting AI development, warned competition between nations in this area may lead to World War III.
AI, or more precisely, self-learning algorithms, are at the core of modern tech firms like Yandex, Google or Facebook. An increasing number of online services rely on such algorithms including search engines, automated translation between languages, image enhancement and targeting of advertising – which of course pays for all of this.
As the technology matures, it is being adapted for 'real world' applications like self-driving cars or even the optimization of centuries-old manufacturing technology like metal casting, Volozh told Putin during the tour.
However there is concern that such algorithms and robots controlled by them would make millions of human employees redundant over the next couple of decades, creating a large force of disenfranchised people. A debate also rages over whether humans should entrust AI with tasks of an ethical nature, such as the use of lethal weapons.
You can share this story on social media: