Incestous parents officially named on child's birth cert
Published time: 21 Sep, 2017 16:27
Edited time: 22 Sep, 2017 08:32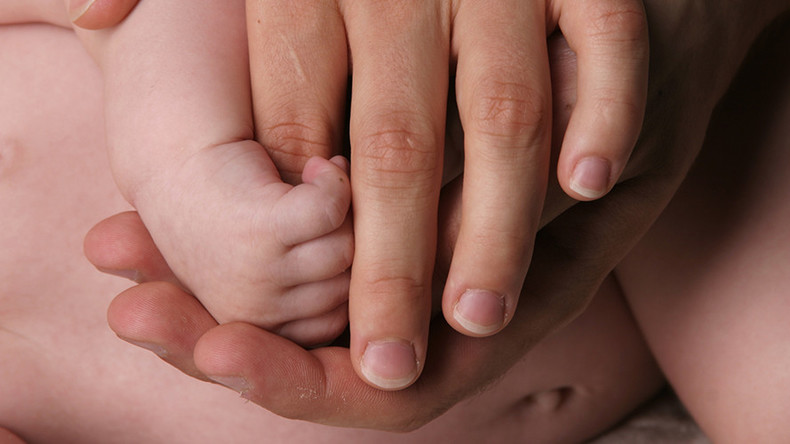 A half-brother and sister have been legally recognized as the parents of their child after a legal battle in France.
Rose-Marie and Hervé didn't know they were half-siblings until they went to get their child's birth certificate. It was then they found out they shared the same mother. The half-siblings had been separated as children and raised in different foster homes in the Aube region in northeastern France.
They met in 2006 and their daughter was born in 2009. The couple broke up shortly before the child was born and she was raised by her mother.
According to French Civil Code Article 310-2, only one parent of a child born in an incestuous relationship can be named the parent.
A Cherbourg judge ruled in 2016 that the mother's relationship to the child should be annulled, saying, "The child's incestuous origin should not be known to everyone," Le Point reports. Hervé had made a paternity recognition request a few weeks before Océane was born, ahead of Rose-Marie, and so the judge ruled he should be the named parent.
The court ruled that the child be granted a new birth certificate which would name only her father as parent.
Rose-Marie appealed the decision. In June, the Court of Appeal of Caen overturned the earlier judgement, finding Rose-Marie's name should remain on the birth certificate, Le Point reports.
It made its decision based on the "superior right of the child" under the European Convention for the Protection of Human Rights.
"Eight-year-old Océane has lived with her mother since birth," the judges said. "The father does not contest the mother's parenthood and he does not appear to have kept any particularly close relationship with his daughter."
"Annulling the mother's official recognition as a parent would have harmful consequences for the child," they said.
"It's a happy decision for Océane," Herve's lawyer Catherine Besson told Le Parisien. "Hervé, the father, was the first to say that is a parental tie were to go, it had to be his. He did not raise this child."
The public prosecutor has not decided whether or not to contest the Caen court's decision. "We are confronted with two contradictory interests: that of the child and public order," the prosecutor's office told Le Parisien.