Deadly blaze engulfs 10-story hotel in southern Russia (PHOTOS, VIDEOS)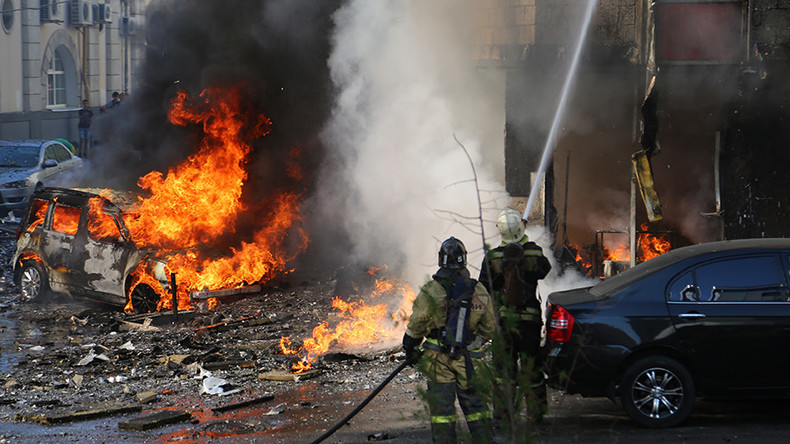 A huge blaze has engulfed a 10-storey hotel in the city of Rostov-on-Don in southern Russia, killing at least two. Witnesses saw children jumping out the windows as fire ripped through the building.
The fire broke out in Torn Hotel on Wednesday, the local emergency services said in a statement, adding that blaze quickly spread to four nearby cars.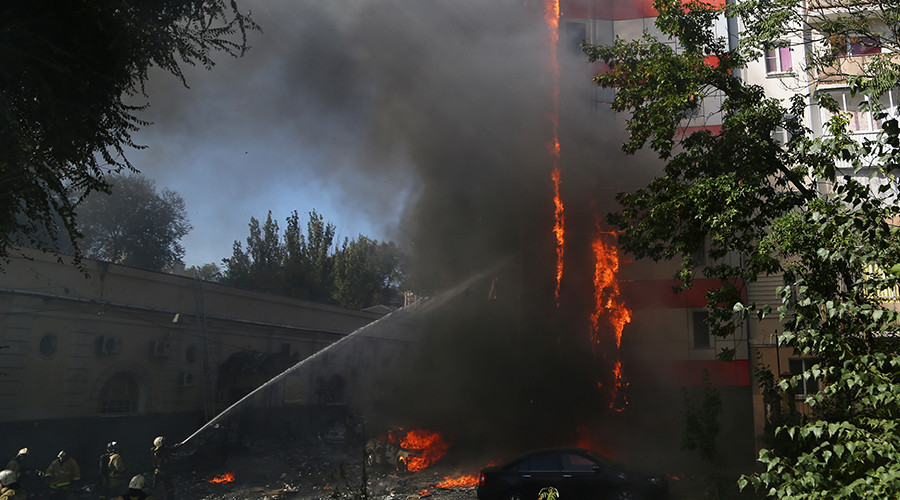 The blaze covered about 800 square meters of the building, the services stated.
Local witnesses told RIA Novosti that they saw children jumping from the hotel's windows.
"Five children – girls – jumped from the second floor, some guys were catching them," an eyewitness said.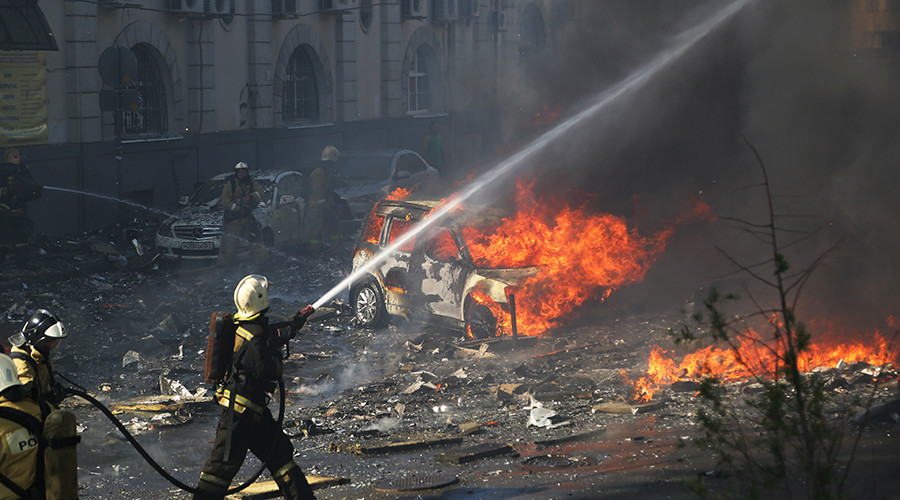 Rescuers found two bodies inside the building, emergency services told TASS, adding that both of the deceased were employees of the hotel.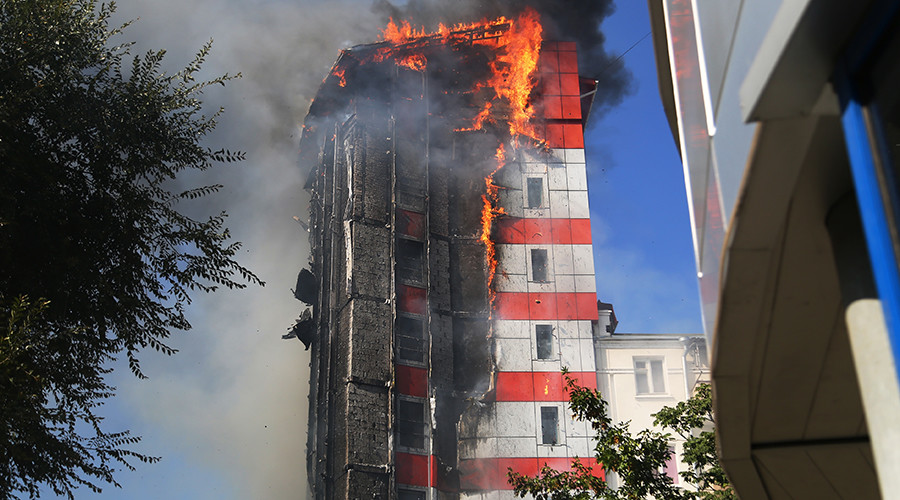 More than 400 people, including 61 children, have been already evacuated from the building, RIA Novosti reported.