Russia test fires 2nd Yars ICBM in 10 days (VIDEO)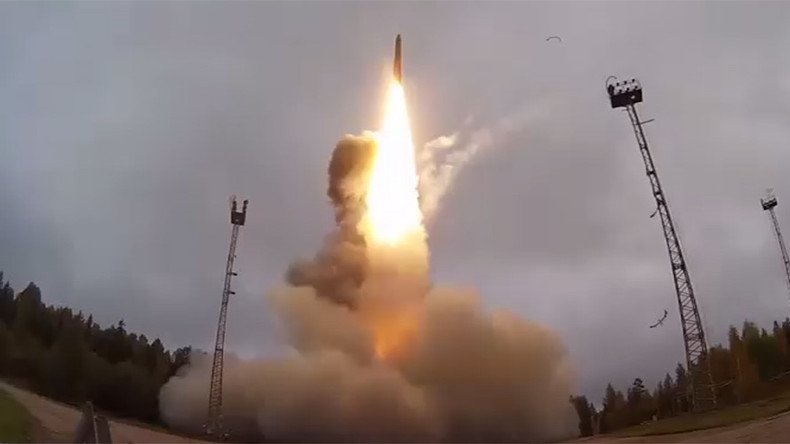 The Russian Strategic Missile Force has tested the modern Yars intercontinental ballistic missile. The previous test of the ICBM was conducted last week.
The launch was conducted on Wednesday from the Plesetsk Cosmodrome in northwestern Russia by troops of the 14th missile division, which is stationed near the city of Yoshkar Ola in the southern part of central Russia.
The launcher-based solid propellant missile carried its multiple warhead payload to the Kura target range in Kamchatka in Russia's Far East.
The Russian Defense Ministry released video of the launch. It said the test has confirmed the capabilities of the batch of ICBMs, which was the goal of the exercise.
The previous test of this type of missile was conducted on September 12 from a silo in Plesetsk.
READ MORE: Russia fires Yars ICBM at test target 6,000 km away
The RS-24 Yars is a modern variant of the Topol-M missile series, designed to replace old liquid-propellant UR-100N missiles, which are better known under their NATO designation SS-19 Stiletto. The Yars made its maiden flight in 2007 and was given the green light for deployment two years later.
Five rocket divisions in Russia are currently armed with Yars missiles deployed in silos or on mobile launchers.
You can share this story on social media: