Suspended sex doll-sharing service 'had bad influence on Chinese society'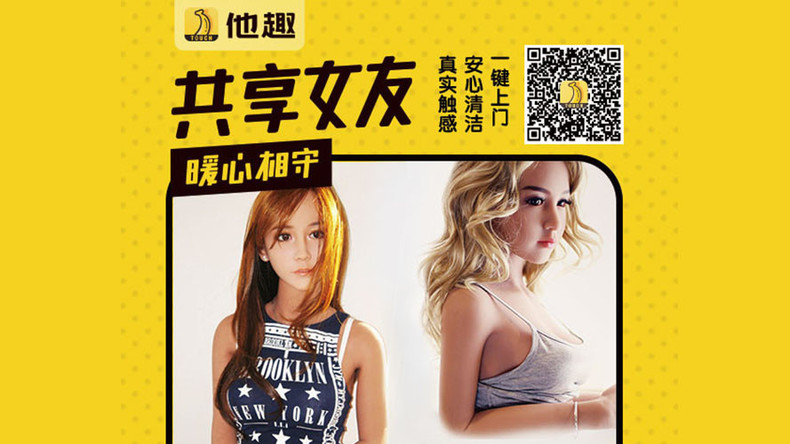 A sex doll-sharing service in Beijing has been shut down less than a week after it started, following public outcry and a crackdown from Chinese authorities.
The 'Shared girlfriend' service on an app called Touch (他趣) was offering rented sex dolls for a price of 298 yuan (US$45.50) a night.
The app offered five models to choose from including "Russian teenager," "Korean housewife" and "US Wonder Woman."
"Deepest apology"
"We are sorry to announce that Touch will suspend the operation of its 'girlfriend sharing' service," the company said in a statement on its Sina Weibo microblogging account.
"After we got a notice from relevant authorities, we actively cooperated with all investigations and accepted punishment.
"We express our deepest apology for the bad influence the shared girlfriend had on society."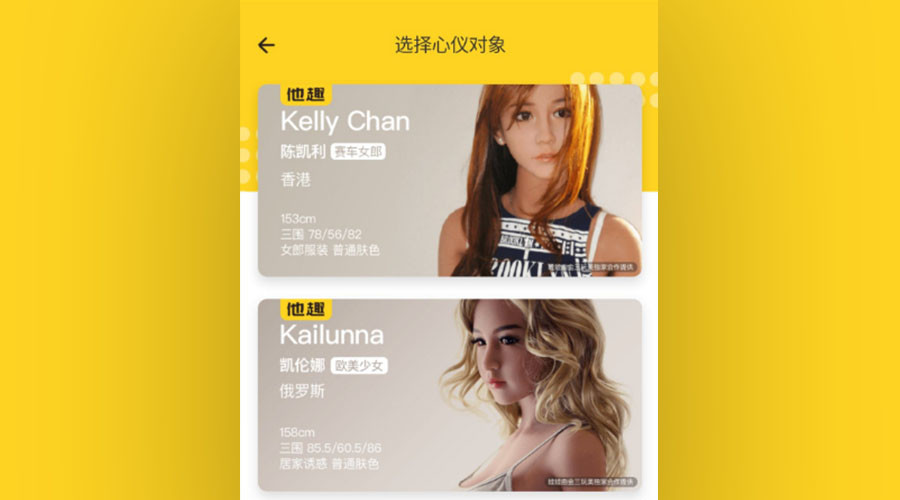 The statement noted that the app generated significant attention and generated "heated discussion".
"Our intention was for more people to experience erotic fun," it added.
Touch held a promotional event in Beijing to mark the launch of their venture. The company said staff who worked at the event were later summoned to a local police station, South China Morning Post reports.
Touch said it will refund all deposits and double the fees paid as damages. The app's other services, which includes selling sex toys, appear to be unaffected by the shutdown.
You can share this story on social media: