Plastic prostitute: Chinese app allows you to 'rent' pre-used sex dolls (PHOTOS)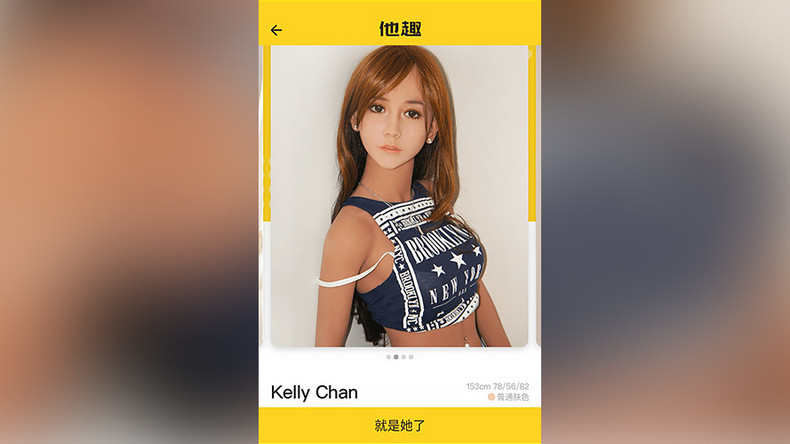 China's famous sharing economy plumbed unchartered new depths this week with the launch of a service that allows you to share sex dolls with strangers for around $45.
The booming sharing economy has generated increasing media attention recently, with everything from bicycles to basketballs getting their own sharing app.
READ MORE: Moaning sex doll joins 'weird' interview on UK morning TV show (VIDEO)
Exploiting a potential gap in the market many consumers would not have thought existed, an app called Touch (他趣) has created a new "share his girlfirend" service where you can rent sex dolls.
In a post on its Sina Weibo microblogging account, Touch revealed that it has launched a pilot service in Beijing.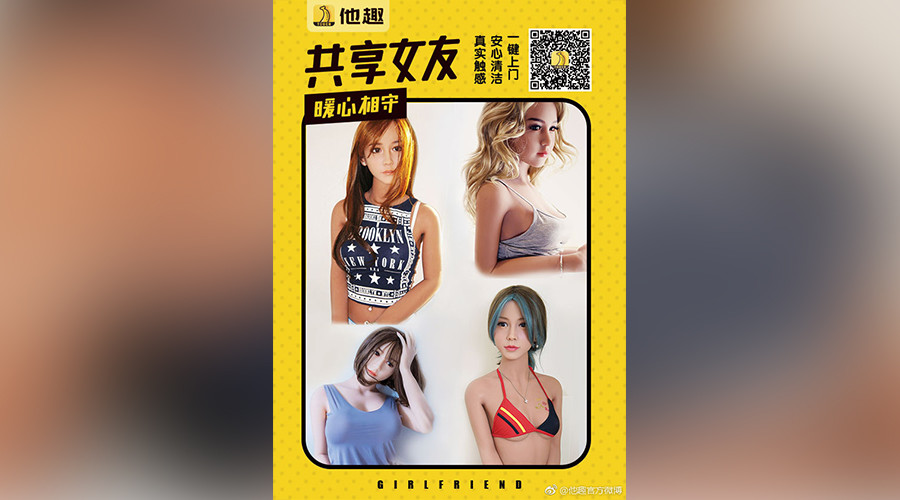 Touch urged customers not to be impatient if they can't get a booking during the trial period because a limited number of dolls are available.
"Russian teenager"
The app offers five different models to choose from, and China's Global Times reports that users can customize their hair and eye color as well as their outfits.
"Russian teenager" is one of the options along with "Hong Kong car race cheerleader,""Korean housewife," "Greek bikini model," and "US Wonder Woman."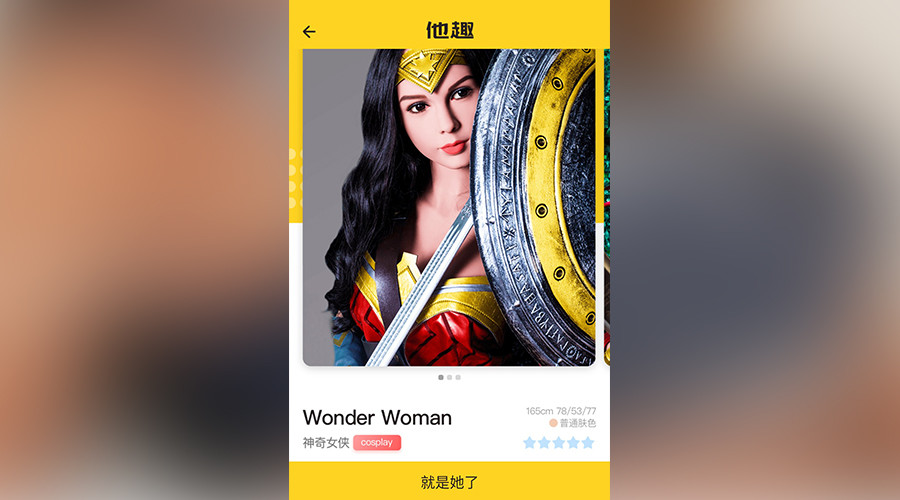 Any potential customers will be happy to learn that Touch takes hygiene seriously.
"The dolls' lower parts are changed for every customer," a note on the app reads, according to Global Times.
"Please remove the lower parts before returning. After the lower parts are cleaned, the doll can be used repeatedly."
Other posts on Weibo reveal that one of the dolls generated a lot of attention when it took a ride on a Beijing subway.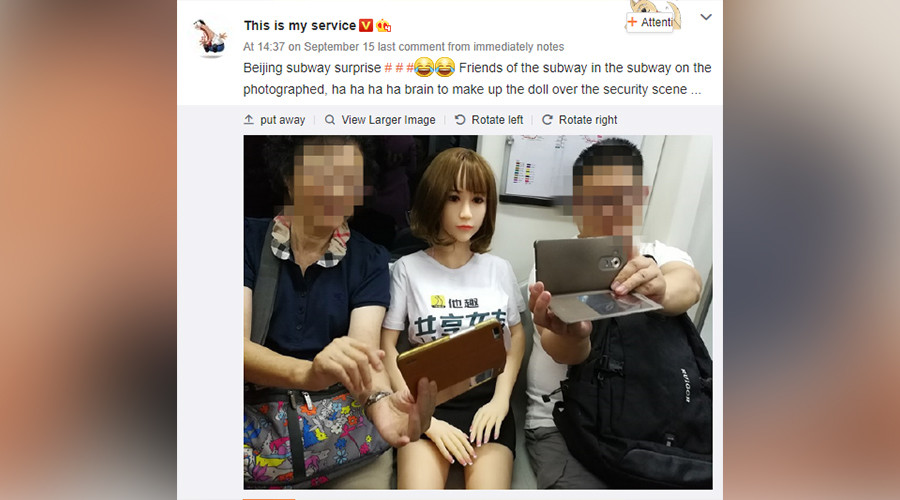 The price of a night with one of the dolls is 298 yuan ($45.5) and a rather steep 8,000 yuan ($1,220) deposit is also required.
If you want an entire week with your very own Wonder Woman, it will set you back 1,298 yuan ($198).