Koala rides 16km trapped behind wheel until driver hears it cry (PHOTOS)
An unexpected journey in southern Australia caught a koala by surprise, which was nestled on a wheel arch of a 4WD. The furry hitchhiker travelled 16km before the driver heard it crying out.
An unsuspecting koala went on what turned out to be a traumatizing road trip last weekend near Adelaide, according to the Advertiser. The marsupial had apparently crawled under a four-wheel-drive vehicle and was later discovered by the driver.
READ MORE: Oz police rescue dehydrated baby koala from motorist's handbag (PHOTOS)
The man immediately called the koala hotline, which asked firefighters to help rescue the animal. After the wheel was removed, the koala was "really wedged in there tight and hanging on for dear life," Jane Brister from Fauna Rescue said.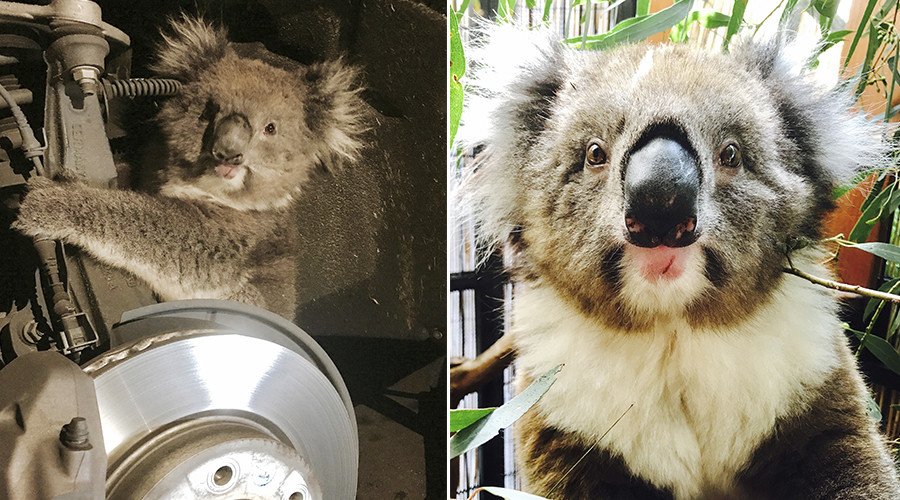 Apart from being frightened, the koala suffered "superficial injuries."
"I could smell her burnt fur. It would have been hot in there," Brister told Reuters.
Named after one of the rescuers, Kelli the Koala was released back into the wild Friday after recovering from the shock.
You can share this story on social media: