Oz police rescue dehydrated baby koala from motorist's handbag (PHOTOS)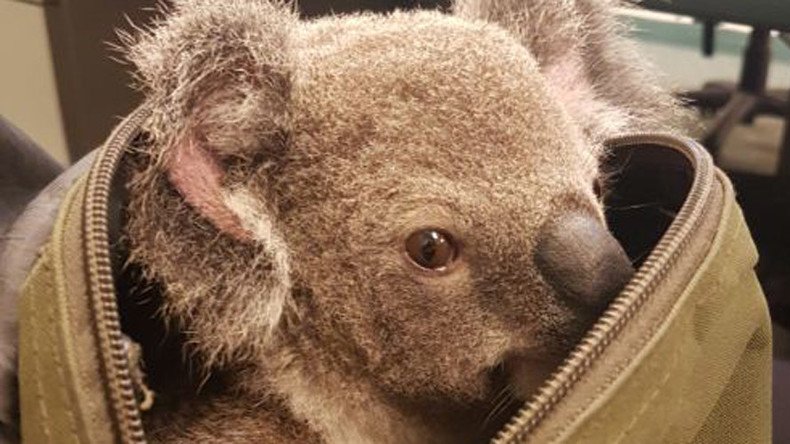 A parched koala bear concealed inside a woman's handbag has been rescued by Australian police near Brisbane.
Officers from South Brisbane's tactical crime squad discovered the bizarre stowaway inside a canvas bag. They had stopped a female motorist on an entirely unrelated matter.
Asked by police if she had anything to declare during the Sunday evening traffic stop, the 50-year-old woman told them she had a baby koala stuffed inside a green holdall.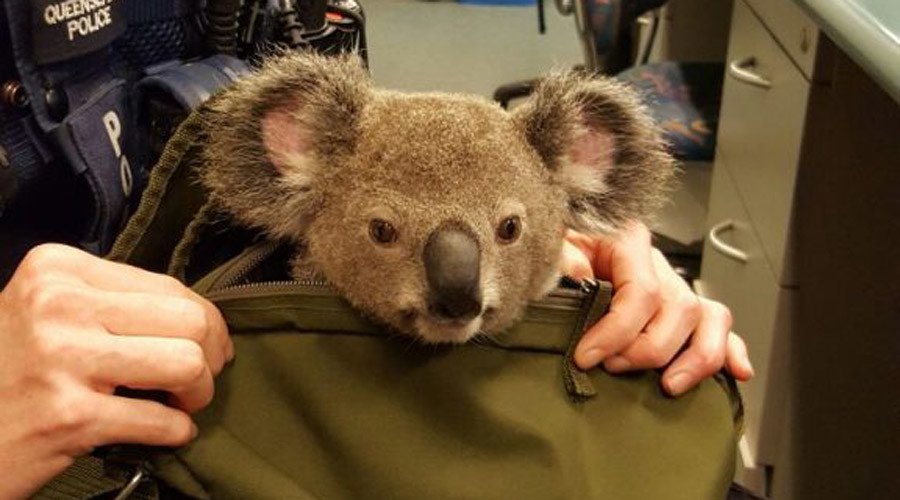 A police statement said the officers couldn't believe their ears and "cautiously un-zipped the bag and found this gorgeous boy [koala]."
"Police are looking into claims by the woman that she found the joey the preceding night," the statement read.
Law enforcement images show the grey bear being comforted by a female police officer following its no doubt terrifying ordeal.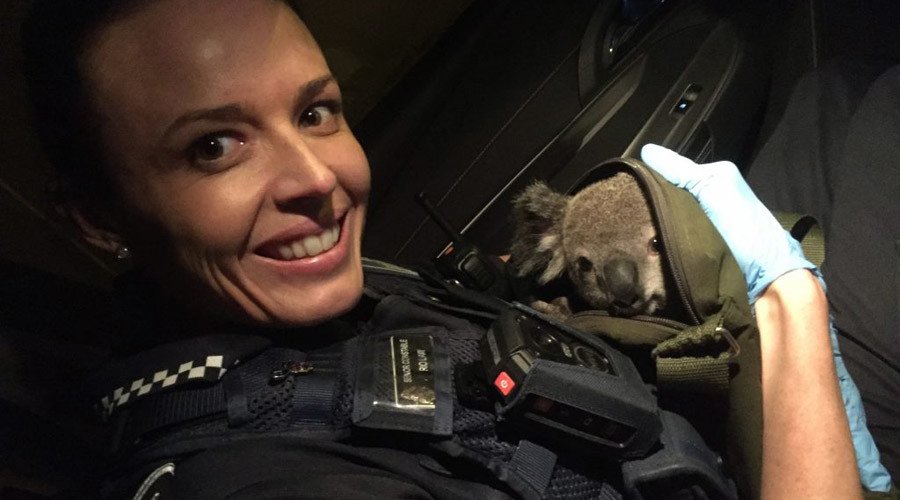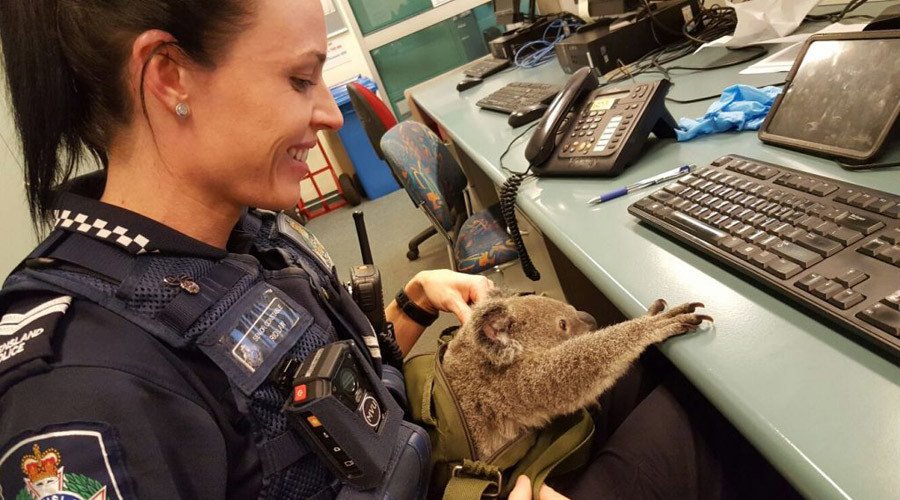 "He's been on fluids but is doing well and will shortly be going out to a carer," a RSPCA spokesperson said of the animal's condition.
"He weighs 1.5kg and we've called him Alfred."
RSPCA Australia is urging people who come across the cute bears not to handle them.
"Often the animal may have no obvious signs of injury but it can have internal injuries that need immediate attention."
You can share this story on social media: