Putin to attend Zapad 2017 drills – Kremlin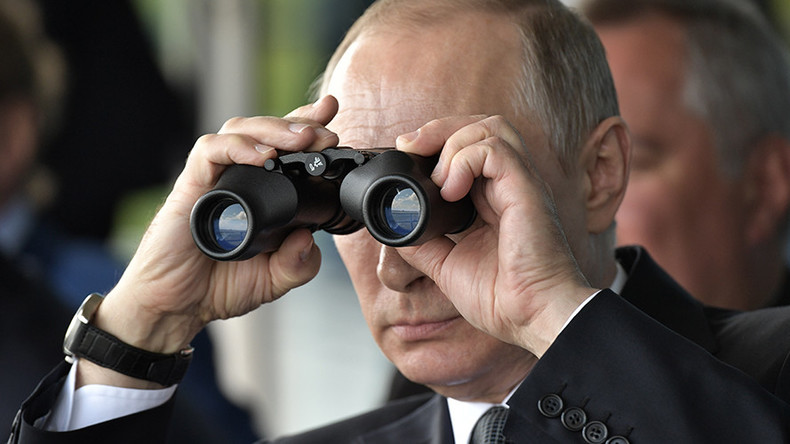 Russian President Vladimir Putin is going to attend the joint Russia-Belarus 'Zapad' 2017 military drills which have recently started, the Kremlin has confirmed.
"On Monday the president will attend the Zapad 2017 strategic exercise. It will be in the Leningrad region; we will inform [you] about the details," Kremlin spokesman Dmitry Peskov stated on Friday.
Peskov stressed that Putin's trip is unrelated to western concerns about the drills. In the run-up to the manoeuvres, which kicked off on Thursday, some western officials and media speculated on the numbers of troops and the purpose of Zapad 2017, disregarding the official data provided by Russia and Belarus.
"It is standard practice. It is the largest exercise. As commander-in-chief, Putin always attends one of its stages," Peskov said.
Around 12,700 troops are taking part in the drills, of which 7,200 are from Belarus and the remaining 5,500 are from Russia. Some 70 aircraft, 10 vessels and 680 land vehicles, including 250 tanks, are also participating in the maneuvers.
During the drills the personnel will practice anti-terrorist missions, as hypothetical terrorists penetrate Belarus and Russia's Kaliningrad Region to carry out attacks. The Russian Defense Ministry has repeatedly stressed that the maneuvers are purely defensive in nature and said that the imaginary aggressor does not refer to any particular state.