Hoax bomb calls sparking 130k evacuations across Russia are 'telephone terrorism' – Kremlin
Published time: 14 Sep, 2017 14:12
Edited time: 14 Sep, 2017 15:31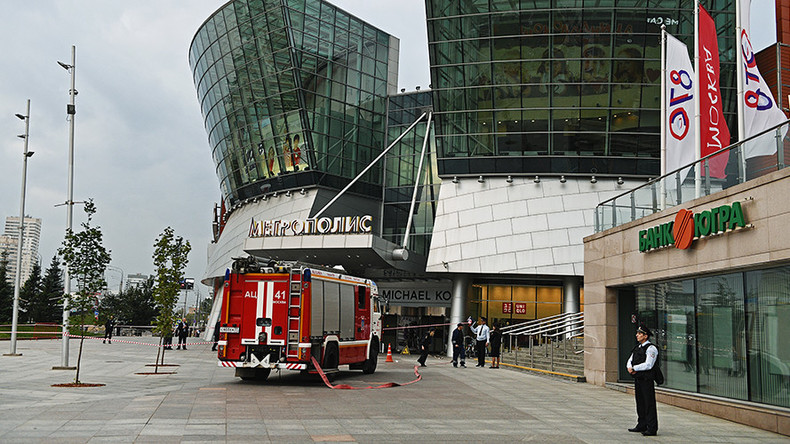 The Kremlin has dubbed a wave of bomb threats across dozens of Russian cities as "telephone terrorism." More than 130,000 people are estimated to have been evacuated from public facilities over the past two days, with none of the warnings turning out real.
"Clearly, this is telephone terrorism, telephone hooliganism," President Vladimir Putin's spokesman Dmitry Peskov told reporters Thursday. "The president had been informed as soon as a string of these hooligan calls started to come in."
Peskov reassured that relevant agencies are taking all necessary steps to learn who stands behind the surge of bomb threats nationwide, saying they're expecting results.
However, he said it's pointless to ponder versions of the event while so little is known for certain.
"There's absolutely no point in commenting on these speculations," Peskov said. "Some guesses are barely appropriate here. We need to wait for tangible outcomes of the measures taken. I reiterate, this is telephone terrorism and this is how it should be qualified."
Within the last two days, more than 130,000 people had to be evacuated from over 420 public buildings including railway stations, schools and shopping malls, RIA Novosti reported, quoting an unidentified source in the emergency services.
The epidemic started spreading all across Russia on Sunday, September 10, reaching Moscow by Wednesday. Nearly a hundred anonymous calls were received over the evening, according to TASS. More than 50,000 residents were evacuated from various sites. The hoax threats affected three of Moscow's major railway stations, a number of universities, shopping malls and hotels, as well as GUM department store, which is right across Red Square from the Kremlin.