Russian Defense Ministry releases VIDEO of cruise missile launch that hit ISIS in Syria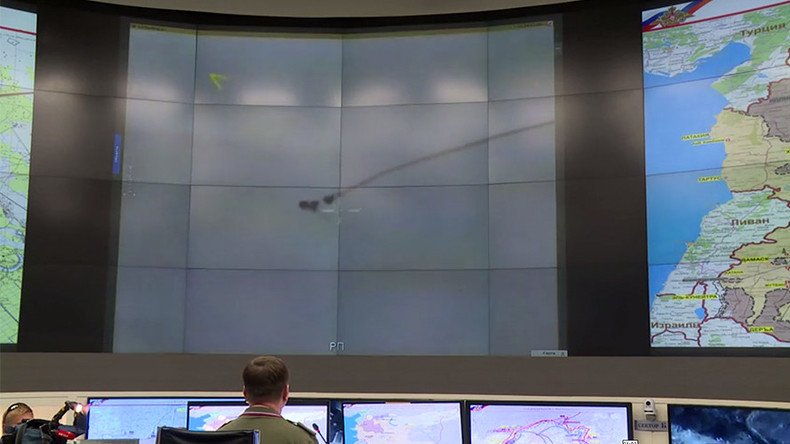 The Russian Ministry of Defense has released a video featuring the launch of Kalibr cruise missiles from its submarines in the Mediterranean Sea.
The video shows the moment the Kalibr missiles were launched from Russia's 'Velikiy Novgorod' and 'Kolpino' submarines based in the eastern Mediterranean on Thursday.
READ MORE: 2 Russian submarines fire cruise missiles from Mediterranean, hitting ISIS targets in Syria
Seven missiles hit all the planned Islamic State (IS, formerly ISIS) targets in Syria, including "control centers, communication hubs, militant weapons and ammunition warehouses in IS-controlled areas in southeast Deir ez-Zor," according to the ministry.
The Russian military is assisting Syrian government forces to liberate the country's territory from IS. The blockade of the Syrian city of Deir ez-Zor was broken on September 5 by Syrian troops backed by the Russian Air Force, after a three-year siege of the city by terrorists.
You can share this story on social media: