Naked guitarist seizes moment of fame amid violence of Paris labor protest (PHOTOS, VIDEOS)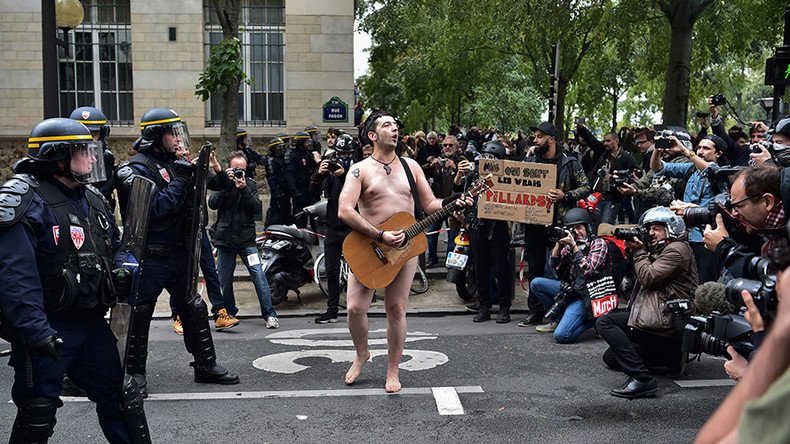 With stones and Molotov cocktails flying around and tear gas billowing, massive labor reform protests in Paris found time for poetry and music, personified by a naked guitarist singing, "We lose nothing."
The singing 'homme nu' (French: naked man) caught media attention during the protest in the French capital on Tuesday.
READ MORE: Stones thrown, tear gas fired at Paris labor reform protest (VIDEO, PHOTOS)
Dressed in nothing but his guitar and tattoos, his pale skin contrasting with dark uniforms, the musician stood defiant in front of fully-geared riot police.
"We lose nothing, we lose nothing!" he sang repeatedly.
The 'homme nu' certainly didn't lose out on attention: as soon as he appeared, most lenses of both smartphones and official cameras turned to him, and soon images of the guitarist from every possible angle flooded social media.
You can share this story on social media: