'We take money from Jews to give to the poor': Family robbed & beaten in Paris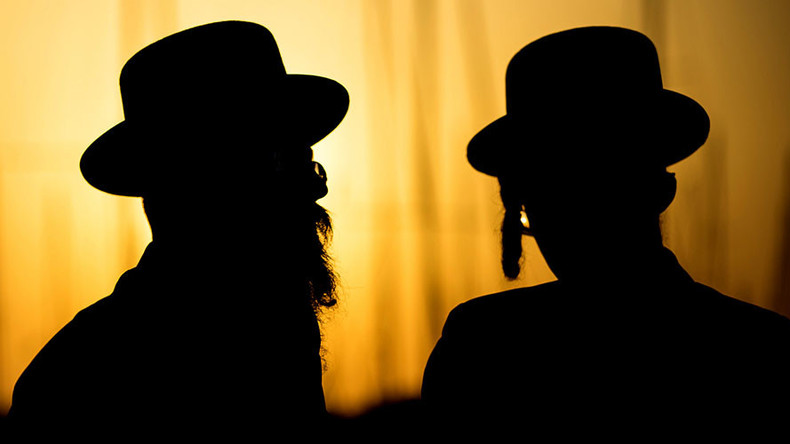 A Jewish family was robbed and beaten in their home by several men in Paris, authorities say. The attackers reportedly told their victims that Jews "have money" and that they planned to give it to "the poor."
The incident took place in Livry-Gargan, a northeastern suburb of Paris, on Thursday night, according to French media citing local prosecutors.
Three men, "probably of African origin," broke into the house of Roger Pinto, the president of the France-based SIONA group, which fights anti-Semitism and advocates for the rights of the Jews, the National Bureau for Vigilance against Anti-Semitism (BNVCA) said.
The suspects attacked Pinto's son and wife, before targeting the head of the family, who rushed to help his family, according to BNVCA.
According to the victims, one of the perpetrators was about 30 years old, while the other two were in their 20s.
While threatening to kill them, the attackers said: "You are Jewish, you have money. We take money from Jews to give to the poor." The perpetrators then took the family's jewelry, money, and credit cards, BNVCA said, citing the victims.
According to Israeli media, the family did not alert police about the attack until Friday morning. The victims were transported to the hospital.
"My wife, my son, and I were assaulted. I think it [the attack] was planned. [The intruders] promised to 'kill us' if we didn't give them what they wanted," Roger Pinto later told i24NEWS channel.
Pinto said that what struck him most was that when his wife told them, "We have nothing to give you," the attackers replied, "if you are Jewish, you have a lot of money."
French Interior Minister Gerard Collomb expressed "indignation following the violent aggression committed against members of a Jewish family," a statement from the ministry said on Sunday.
"The motivation behind this cowardly act seems to be directly related to the religion of the victims," the statement added.
Israeli Ambassador to France Aliza Bin Noun also condemned the attack.
READ MORE: Teen given 7yrs in jail for Marseille machete assault on Jewish teacher
"This odious act is the proof, if need be, that the Jews of France are particularly threatened in the streets and within their homes. This is very worrying," Francis Kalifat, the president of the Representative Council of Jewish Institutions in France, said in a statement.
He said that "after the atrocious murder of Sarah Halimi at her home, this new aggression must lead the authorities of our country to a heightened vigilance and exemplary and dissuasive sanctions."
Sarah Halimi was a 65-year-old Jewish woman who was killed by a Mali citizen in Paris in April. The man, identified as Kada Traore, shouted religious slogans while murdering the woman.