N. Korea threatens US with 'greatest pain & suffering' over sanctions push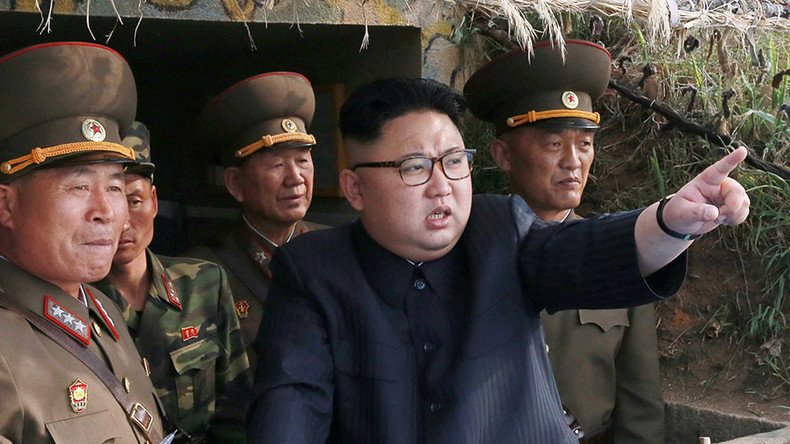 The US will face the "greatest pain and suffering" and "permanent extinction" if it insists on imposing new sanctions against North Korea over Pyongyang's latest nuclear test, the defiant Asian nation warned.
In a statement released by the state news agency KCNA on Monday, the North Korean Foreign Ministry threatened the US with a series of unspecified measures which it would take in retaliation for Washington's effort to impose new economic sanctions against Pyongyang.
"Since the US is revealing its nature as a bloodthirsty beast obsessed with the wild dream of reversing the DPRK's development of the state nuclear force which has already reached the completion phase, there is no way that the DPRK is going to wait and let the US feast on it," the statement said, referring to North Korea by the nation's abbreviated full name, the Democratic People's Republic of Korea.
On September 3, North Korea conducted its sixth nuclear test, claiming that the device used was a hydrogen bomb small enough to be fitted on an intercontinental ballistic missile. Earlier it tested a long-range ballistic missile, which, according to US estimates, can reach its west coast.
Pyongyang insists it needs nuclear deterrence to prevent a military aggression by the US and its regional allies. Washington says North Korea is "begging for war" by developing nuclear and rocket technology.
The US has drafted a UN Security Council resolution, which would slap harshest-ever sanctions against North Korea, banning supply of oil to the country and curbing its ability to send workers to do jobs in other nations like China and Russia. If the resolution is passed, North Korea "is ready and willing to use any form of ultimate means" in response, the ministry said.
"The forthcoming measures to be taken by the DPRK will cause the US the greatest pain and suffering it had ever gone through in its entire history," the statement said. "The world will witness how the DPRK tames the US gangsters by taking series of action tougher than they have ever envisaged."
Beijing and Moscow are doubtful about mounting more sanctions pressure on Pyongyang, believing it will not stop its nuclear and rocket development.
"As I told my colleagues yesterday, they [North Koreans] will eat grass, but will not stop their program as long as they do not feel safe," Russian President Vladimir Putin explained after a meeting of BRICS leaders in China.
"There is no other way to solve the North Korean nuclear issue, save that of peaceful dialogue."
Following Pyongyang's nuclear test, head of the Russia's Federation Council committee for defense and security, said that the US for its part "provoked" North Korea by constantly saber-rattling close to its borders.
Together with Beijing, Moscow has advocated a double-freeze plan, in which Pyongyang suspends its nuclear and ballistic missile tests in exchange for a halt in joint US-South Korea military drills. The proposal has been brushed off by Washington.
Last week, German Chancellor Angela Merkel said that implementing a negotiations format similar to the one used for clinching Iran nuclear deal, may help settle the crisis on the Korean peninsula. The deal involved all five permanent UN Security Council member states (of which Russia is one), plus Germany.
You can share this story on social media: