Huge, unidentified fireball caught on camera over southern Russian city (VIDEO)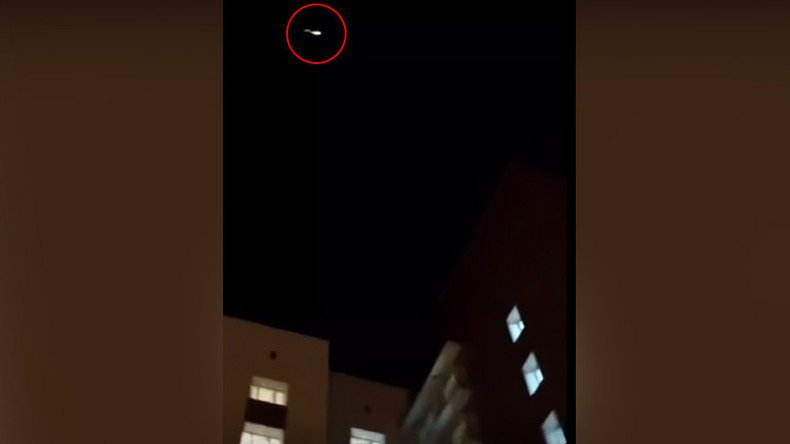 A mysterious fireball has been filmed in the dark evening skies over the city of Krasnodar in southern Russia. The burning object can be seen plummeting towards residential buildings.
The fireball, which crossed the region's skies from south to north, was witnessed by "thousands of people in Krasnodar," regional daily KP Kuban wrote.
People in other cities in the region, including Anapa and Sochi, also claim to have seen a "huge flash" in the skies around 9:40pm local time, according to the newspaper.
Many people had their heads raised on Saturday evening, as they were expecting to see an aurora borealis. Some astronomers had predicted that the phenomenon would follow in the wake of recent solar flares, one of which was the strongest observed since 2005.
Instead of northern lights in the southern skies, they were reportedly treated to the unidentified fireball, said to have left an incandescent trail before breaking into three parts and disappearing.
It remains unknown whether it touched the ground, KP reports, adding that there have been no reports of damage or casualties from local emergency services.
The nature of the fireball also remains a mystery. Head of a local observatory, Aleksandr Ivanov, told the daily he doubted the object was a meteorite, saying it looked more like a "signal rocket."
You can share this story on social media: