Terrorism #1 concern of Germans, 'one of highest' results ever – poll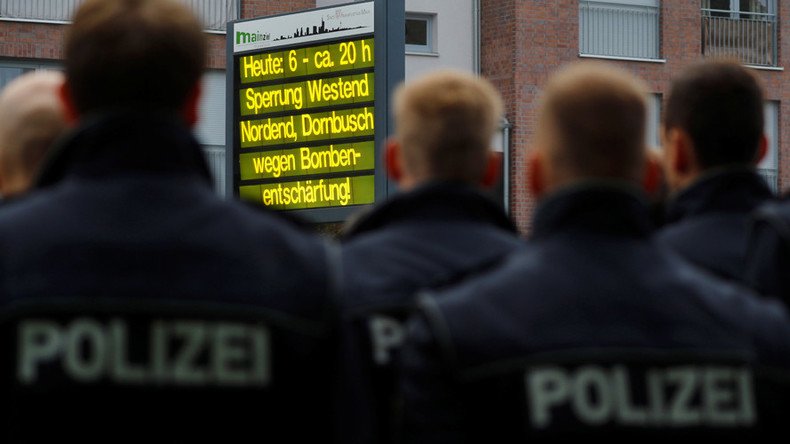 Over 70 percent of respondents in a poll conducted in Germany say their prime concern is terrorism. The findings come as Europe reels from a string of violent attacks for which the the Islamic State (IS, formerly ISIS/ISIL) terrorist group claimed responsibility in most cases.
"The fear of terrorist attacks is by far the number one concern, reaching with over 70 percent, one of the highest ever recorded in the long-term study," Brigitte Romstedt, head of R+V Infocenter which carried out the study said.
Germany endured several terrorist attacks last year, including the deadly Christmas market assault, when a Tunisian asylum seeker, who pledged allegiance to Islamic State, plowed a truck into a Berlin Christmas market, killing 12 people. In July, a Syrian refugee detonated an explosive device outside a music festival in the town of Ansbach, killing himself and injuring 12 others.
READ MORE: Berlin truck attacker Anis Amri acted on orders of top IS commander – report
In another July 2016 incident, a 17-year-old Afghan refugee attacked train passengers in central Germany, leaving five people injured. Islamic State has claimed responsibility for all the attacks.
According to R+V Infocenter researchers which interviewed 2,380 people in June and July, the fear of terrorism has surpassed the threat of "political extremism," 62 percent. Possible tensions caused by the influx of migrants has 61 percent of Germans apprehensive.
The European debt crisis gave cause for concern to some 58 percent of Germans, with 50 percent of respondents being anxious over the growing cost of living. Natural disasters proved to be a major concern for 56 percent, a four percent rise compared to 2016.
However, another survey carried out in Germany in August showed that most Germans perceive climate change as a greater cause for concern than terrorism. Yet, it was still high on the list of concerns, with the massive migrant influx and subsequent refugee crisis placed further behind.
Both polls that showed German's anxiety about terrorism, were conducted before the recent deadly vehicle ramming and knife attacks in Catalonia, Spain. On August 17, a man plowed a van through a crowd in Barcelona, killing 13 people and injuring over 100 others. The next day, a ramming and stabbing attack took place in the nearby coastal town of Cambrils, with one person being killed and five others wounded. Both attacks were claimed by IS.
In late August, the US extended a European travel alert for its citizens, warning that terrorists continue to focus on tourist sites as attacks increase on the continent.
Although the 'Europe travel alert,' in place until the end of November, does not mention Germany among the "widely reported incidents" of terrorist attacks, the US State Department did warn its citizens that terrorist groups such as IS and al-Qaeda "have the ability to plan and execute terrorist attacks in Europe."
You can share this story on social media: