Berlin truck attacker Anis Amri acted on orders of top IS commander – report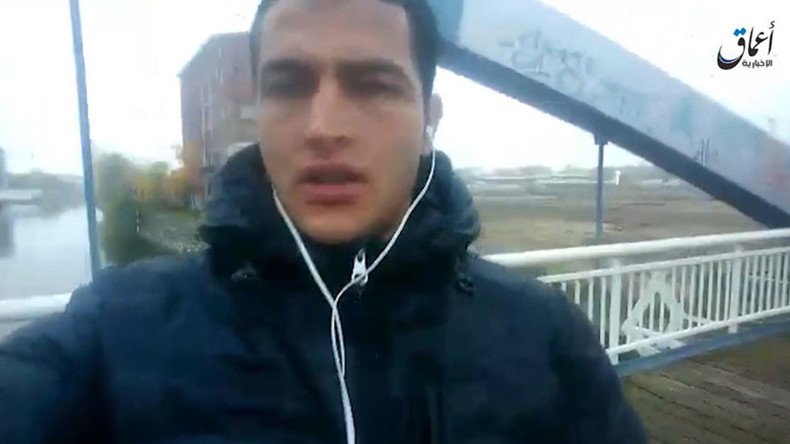 Anis Amri, who ploughed a truck into a crowded Berlin Christmas market killing 12 people, received orders directly from the top organizer of Islamic State's "external operations," Abu Baraa al-Iraki.
Germany's security authorities received a tip off about Amri's ties with Abu Baraa al-Iraki from the United Arab Emirates' intelligence services back in January, Der Spiegel reported.
According to the German media, the Prosecutor General and Federal Criminal Police Offices are currently investigating the report.
The 24-year-old Tunisian, who managed to escape Germany following the attack, was eventually killed in a shootout with Italian police in Milan on December 23 after successfully crossing the borders of Germany, France, and Italy.
On December 19, Amri deliberately drove a stolen truck into a Christmas market in central Berlin, killing 12 people and injuring 56. Islamic State (IS, formerly ISIS, ISIL) subsequently claimed responsibility for the attack.
He arrived in Germany in the summer of 2015 and constantly registered under new names, the head of North Rhine-Westphalia (NRW) state's criminal police, Dieter Schuermann, said. German authorities currently know of 14 of them, including the one under which he was reported as the perpetrator of the truck attack. The identities allowed Amri to receive social benefits under different names in different municipalities, the police chief said.
Though he was classified as a potential threat to public safety in February of 2016, authorities failed to collect evidence against Amri that would stand up in court.
Schuermann said they had "exhausted all legal powers to the limit to ward off potential dangers." Despite seven separate investigations, the German authorities could not agree on whether the Tunisian would actually commit a terrorist attack.
You can share this story on social media: