Bizarre lights spotted in skies above Mexico City during quake (VIDEOS)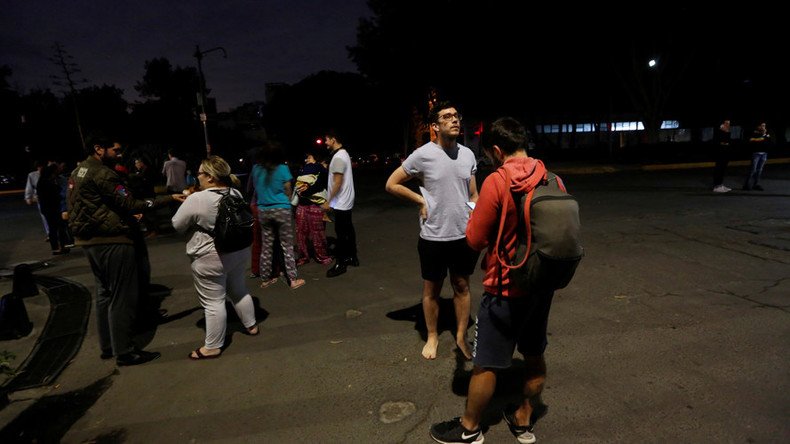 Friday's 8.2-magnitude quake in Mexico caused a rare phenomenon known as earthquake lights in skies above the capital city.
The lights could be seen flashing above Mexico City in hues of greens and white. Video uploaded from the scene shows the dramatic display.
Little is known about the phenomenon, which can sometimes be explained by exploding generators or power systems. Another explanation claims that the tectonic movement of rocks including quartz, generates a piezoelectric field which produces flashes of light.
A 2014 study said the stress of the tectonic plates can break apart pairs of negatively-charged oxygen atoms, pushing them towards the Earth's surface and forming a light-emitting plasma when it combines with air.
A tsunami warning is in place following Friday's earthquake, the strongest in a century. At least five people are reported dead with the number expected to rise.
READ MORE: Tsunami warning as 8.2 quake strikes off south-western Mexico coast (PHOTOS, VIDEOS)
You can share this story on social media: