Russian & N. Korean delegations may meet at Eastern Economic Forum in Vladivostok - Lavrov
Published time: 6 Sep, 2017 07:59
Edited time: 7 Sep, 2017 19:11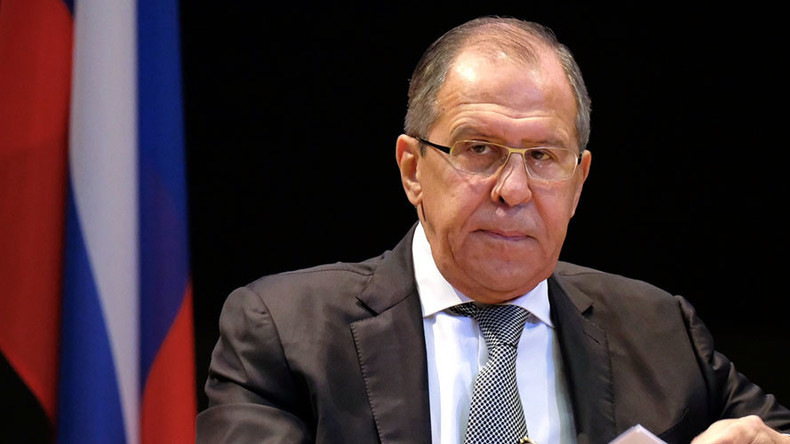 Russian and North Korean delegations "may meet" on the sidelines of the Eastern Economic Forum (EEF), which is underway in the Russian city of Vladivostok, Foreign Minister Sergey Lavrov said Wednesday.
The representatives of the delegations of Moscow and Pyongyang are likely to have contacts on economic issues on the sidelines of the EEF, Lavrov said.
"As I understand, the DPRK's [Democratic People's Republic of Korea] delegation to the EEF consists of representatives of the economic bloc," Lavrov said. "We also have representatives of our economic ministries and departments here.
"So I think, meetings within the profile structures of the two countries will take place," Lavrov told journalists on Wednesday.
The EEF is taking place on September 6-7 and is expected to gather over 3,500 participants from more than 50 countries, including China, India, Japan, Australia, Canada, the US and UK.
Pyongyang has been incensed by the US-South Korea annual military drills, known as the Ulchi Freedom Guardian, describing the war games as the "most explicit expression of hostility." Some 40,000 American and South Korean troops as well as civilians, training for civil defense response, took part in the exercises, which concluded on August 31.
In a show of force against Pyongyang, the South Korean Navy held live-fire drills Tuesday, involving guided-missile vessels and focused on preparing to "hit back and bury" the enemy in case of provocation. The drills, among other things, saw the 2,500-ton frigate 'Gangwon', a 1,000-ton patrol ship, 400-ton guided-missile vessels and 130-ton high-speed boats maneuvering in the Sea of Japan (called the East Sea by South Korea).
South Korea and the US are also said to be discussing deployment of an aircraft carrier and strategic bombers, the South Korean Yonhap news agency reported on Monday, citing the country's defense ministry. A nuclear-powered aircraft carrier, strategic bombers and "other powerful assets" could be deployed to the Korean Peninsula as a response to North Korea's latest nuclear test, Seoul's defense ministry said.