'Unacceptable': China slams Trump's threat to end commerce with N. Korea's trade partners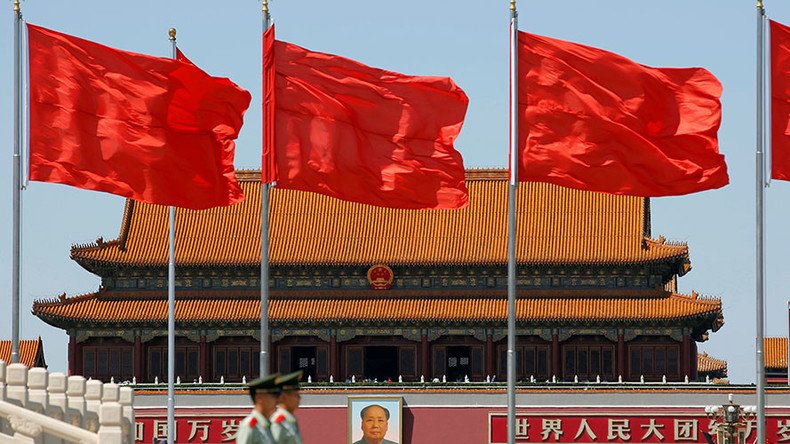 China has warned that Donald Trump's threat to cut off trade with countries that deal with Pyongyang would be "unacceptable" and "unfair" to Beijing. It also stressed that Beijing cannot be the sole player in resolving the North Korean crisis.
"What is definitely unacceptable to us is that on the one hand we work so hard to peacefully resolve this issue and on the other hand our interests are subject to sanctions and jeopardized," Foreign Ministry spokesperson Geng Shuang said during a Monday news briefing, as quoted by AP. "This is unfair."
It comes after Trump warned on Sunday that the US is considering "stopping all trade with any country doing business with North Korea."
Trump's comments came after North Korea conducted its sixth and most powerful nuclear test on Sunday. Pyongyang claimed the test involved a hydrogen bomb which can be mounted on an intercontinental ballistic missile (ICBM), according to state news agency KCNA.
"The H-bomb, the explosive power of which is adjustable from tens kiloton to hundreds kiloton, is a multi-functional thermonuclear nuke with great destructive power which can be detonated even at high altitudes for super-powerful EMP [Electromagnetic pulse] attack according to strategic goals," the agency said.
China would be drastically affected if the US were to cut trade ties with it, as the United States imports goods worth about $40 billion a month.
Trump tweeted in July that trade between China and North Korea had grown almost 40 percent in the first quarter of 2017, expressing frustration with China.
His numbers appear to be based on data released by the Chinese government in April which showed that trade between Beijing and Pyongyang had indeed grown 37.4 percent during the first three months of the year, compared with the same period in 2016.
Meanwhile, Julian Assange has also reacted to Trump's threat to end trade with China, with the WikiLeaks founder tweeting that the US president would be "deposed immediately" if he followed through with the proposed idea.
Sanctions & pressure
When asked on Monday whether Beijing would support tougher UN sanctions including cutting off oil supplies to North Korea, Geng said that whatever happened would depend on discussions among UN Security Council members.
He added that China – one of five permanent Security Council members with the power to veto UN actions – would take part in a "responsible and reconstructive way."
Geng also addressed Australian Prime Minister Malcolm Turnbull's recent remark that Beijing "has by far the greatest leverage" as Pyongyang's main trading partner and needs to "step up now and bring this regime to its senses."
"We keep stressing that we cannot solely rely on China to resolve this issue," Geng said. "We need all parties to work in the same direction."
China has previously noted that it is not solely responsible for ending the crisis on the Korean Peninsula.
In July, Geng said that "certain people" had been "exaggerating and giving prominence to the so-called 'China responsibility theory'," in an apparent reference to Trump's repeated calls for Beijing to put pressure on Pyongyang.
China has repeatedly called for all sides to avoid further provocations in the crisis, warning last week that tensions on the peninsula were at "tipping point" and "approaching a crisis."
Beijing, along with Moscow, has proposed a 'double-freeze' plan which would see North Korea suspend its missile launches in exchange for a halt in joint US-South Korea military drills. That plan was promptly rejected by Washington, with State Department spokesperson Heather Neuert stating last month that the US is "allowed" to conduct exercises with its ally and "that's just not going to change."
You can share this story on social media: