Iran chased away US spy plane, drone from national airspace – commander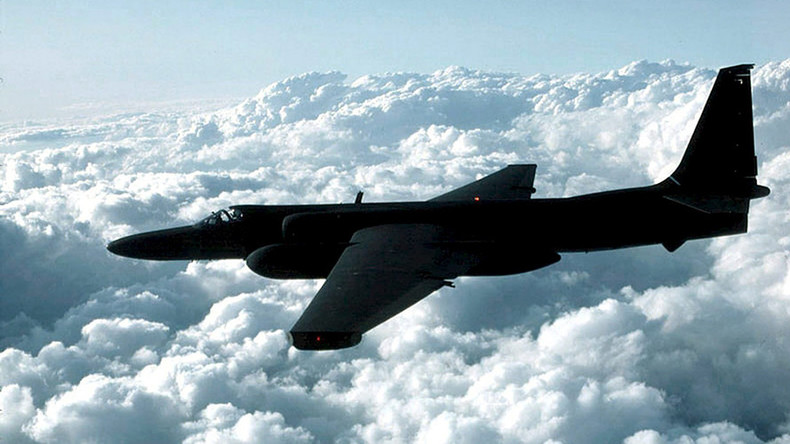 Over the past six months, Iran's air defense has forced a US U2 spy plane and an RQ-4 reconnaissance drone to change course away from Iranian airspace, its commander says.
The incident with the drone happened on August 26, Air Defense Commander Brigadier General Farzad Esmaili said in a TV interview aired on Saturday night, just as the country marked the force's anniversary. The U2 incident happened on March 21, with the pilot turning the plane around after a warning from the Iranians, he said.
"The aircraft's pilot… had to respond because the missile defense systems of the Air Defense Base and Air Force fighters as well as IRGC's drones were ready to confront it," Esmaili said, as quoted by Press TV.
The general warned that Iran would not hesitate to down a foreign spy aircraft if it violates the country's airspace.
Highlighting Tehran's progress in developing domestic air defense technology, Esmaili said the Bavar-373, Iran's counterpart and supplement to the Russian S-300 system, will be ready to enter service by the end of the current Iranian year, or by March 2018 under the Gregorian calendar. The first battery of the domestically-produced SAM missiles will be deployed from the Khatam al-Anbiya Air Defense Base, he said.
Esmaili also announced that Iranian military engineers have manufactured highly-sensitive over-the-horizon radar with a range of 3,000km.
Iranian Supreme Leader Ayatollah Seyed Ali Khamenei praised the role played by the country's air defense force after meeting military officers and officials on Sunday. He said troops at the Khatam al-Anbiya base were doing "a very good job" protecting Iran and said having "educated, prudent, courageous and tireless human resources" in the country was crucial for its safety.

The Pentagon regularly complains about what it calls harassment by Iran of its Navy ships and aircraft in international airspace near Iran, calling the Iranians' behavior "unprofessional" and "unsafe." US assets may pass within a mile of Iranian space and ignore warnings as a test of how they would react, US defense officials said last year, explaining the situation.


You can share this story on social media: