Russian cosmonaut shares breathtaking views of polar lights & Earth's landmarks (VIDEO, PHOTOS)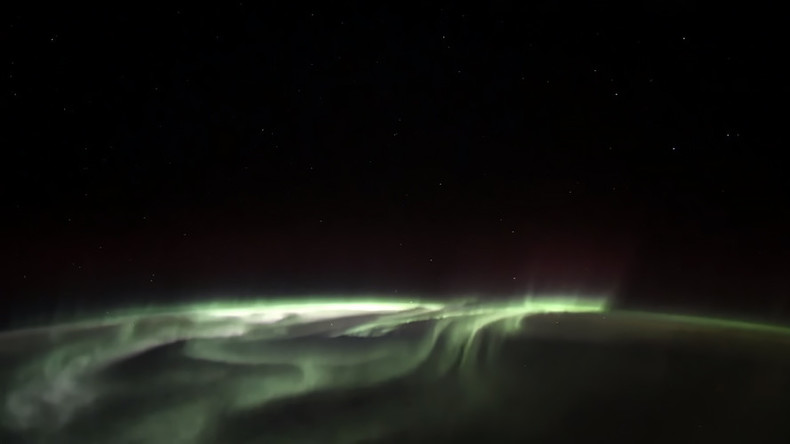 Russian cosmonaut Sergey Ryazanskiy has shared stunning time-lapse footage of the polar lights (Aurora Borealis) as well as other stunning photos of our planet's landmarks captured from the International Space Station (ISS).
The video shot by Ryazanskiy, a member of the 52/53 ISS expedition, was shared by Russia's space agency Roscosmos as well as on the cosmonaut's social media pages.
"Polar lights paint our planet in bright neon colors. This color music [or light show?] is indescribably beautiful," the cosmonaut wrote in the caption for the video. "The most attentive watchers can see the satellites flying by."
Ryazanskiy shared other mesmerizing images of our planet's natural and man-made landmarks he captured aboard the ISS.
One of the photos show the erupting Klyuchevskaya Sopka volcano in Russia's Kamchatka region.
The peak of the sleeping Kronotskaya Sopka volcano seen above the clouds in Kamchatka.
And the San Cristbal volcano has woken in Nicaragua.
"Red Sands of Namibia. It looks very colorful. Maybe it's Mars?" Ryazanskiy wrote.
The cosmonaut also shared a space view of Volgograd in the south of Russia.
"Recently flew over the famous Niagara Falls," the cosmonaut wrote, in another post.
Space view of the artificial archipelago in the United Arab Emirates.