Catalonia's interior minister denies CIA issued warning months ahead of Barcelona attack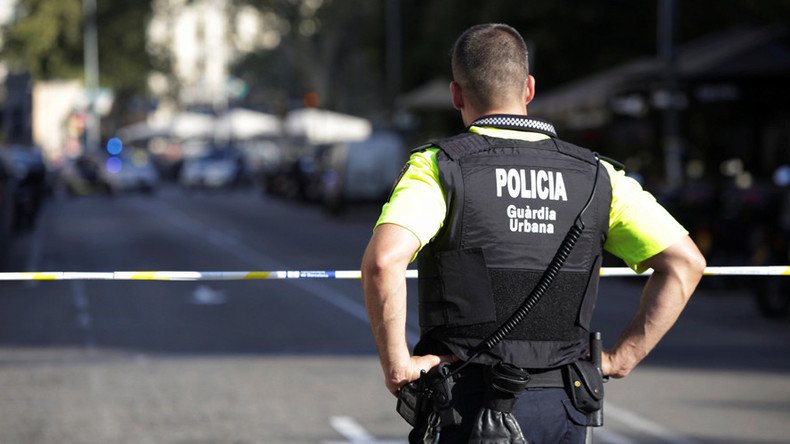 Catalonia's interior minister has denied reports that the CIA alerted Spanish authorities of possible terrorist attacks in Barcelona as early as May, almost three months before an attack in the city left 14 people dead and 130 others injured.
Responding to the report published by Spain's El Periodico newspaper, Catalan's Regional Interior Chief Joaquim Forn acknowledged that a warning was indeed received, but that it was not from the CIA and had low credibility.
"As we've done from the very beginning, we deny that the Catalan police force speaks directly to the CIA. The warning that a possible terror attack came from other sources, and was dealt with in the same way as the dozens of other warnings we receive," he said Thursday.
"We always verify them and rate their value, and in this particular case, the warning we received had low credibility."
The El Periodico newspaper reported Thursday that the US National Counterterrorism Center (NCTC), which coordinates activities with the CIA and other intelligence agencies, had contacted Spanish authorities and intelligence agencies on May 25.
"Information from unknown veracity from late May 2017 indicated that ISIS (IS, Islamic State) was planning to conduct unspecified terrorist attacks during the summer against crowded tourist sites in Barcelona, Spain, specifically La Rambla street," an alleged NCTC briefing note published by the paper reads.
However, Josep Lluis Trapero, the head of Catalonia's regional police, also confirmed the warning received by Spanish authorities did not come from the CIA or the NCTC.
Forn says the newspaper article was aimed at discrediting the Catalan police force for political reasons.
Loretta Napoleoni, an expert on terrorism financing, told RT that such a suggestion could very well be possible.
"Unfortunately terrorism is a phenomenon that is easily manipulated and propaganda can be easily used for different kinds of reasons," she said.
She went on to state that she would "tend to believe the Spanish government in this dispute," citing their impressive track record.
"I think the anti-terrorism in Spain is very, very good. They have foiled many, many attacks in 2016 and also in 2017. Now saying that the CIA produced documentation about an attack in Catalonia that the Spanish anti-terrorism did not know, I don't believe so. The Spanish anti-terrorism of course knows much better what is happening on the territory than a foreign agency," she said.
Napoleoni said that negative criticism of Spanish authorities is "not what we need," adding that the Catalan police are "one of the best in Europe."
"What we need is a positive approach and cooperation... which we don't have at the European level, at all."
Meanwhile, WikiLeaks has also rebuked the Spanish newspaper's claims that the US warned Spain of possible attacks, with the website's founder Julian Assange pointing out several mistakes in the alleged intelligence document published by El Periodico.
Among the inconsistencies pointed out by Assange were the misspelling of Iraq as "Irak" and using the Spanish word "nota" rather than the English "notice."
Assange has called on the editor of El Periodico to resign, saying he has engaged in a "clear attempt to mislead the public."
The Barcelona attack earlier this month took place when a driver rammed his van into pedestrians on the lively La Rambla street, an area popular with tourists, killing 14 people and injuring 130 others. The driver later fled the scene and killed a 15th victim in order to steal his car and escape.
Just hours later, five terrorists drove into pedestrians in the nearby town of Cambrils, killing one person and injuring six others. All five men were shot and killed by police.
Forn's statements coincides with a US State Department alert, warning its citizens traveling to Europe and citing recent terrorists incidents in various countries, including Spain.
You can share this story on social media: